Today is the 20th day of school! Students who have missed two or more days by this point in the school year are considered chronically absent. It's never too early to start building the habit of good attendance! Children who are chronically absent in preschool, kindergarten, and first grade are much less likely to read at grade level by third grade. Students who cannot read at grade level by the end of third grade are 4 times more likely to drop out of high school. #AttendanceMattersVA #schooleveryday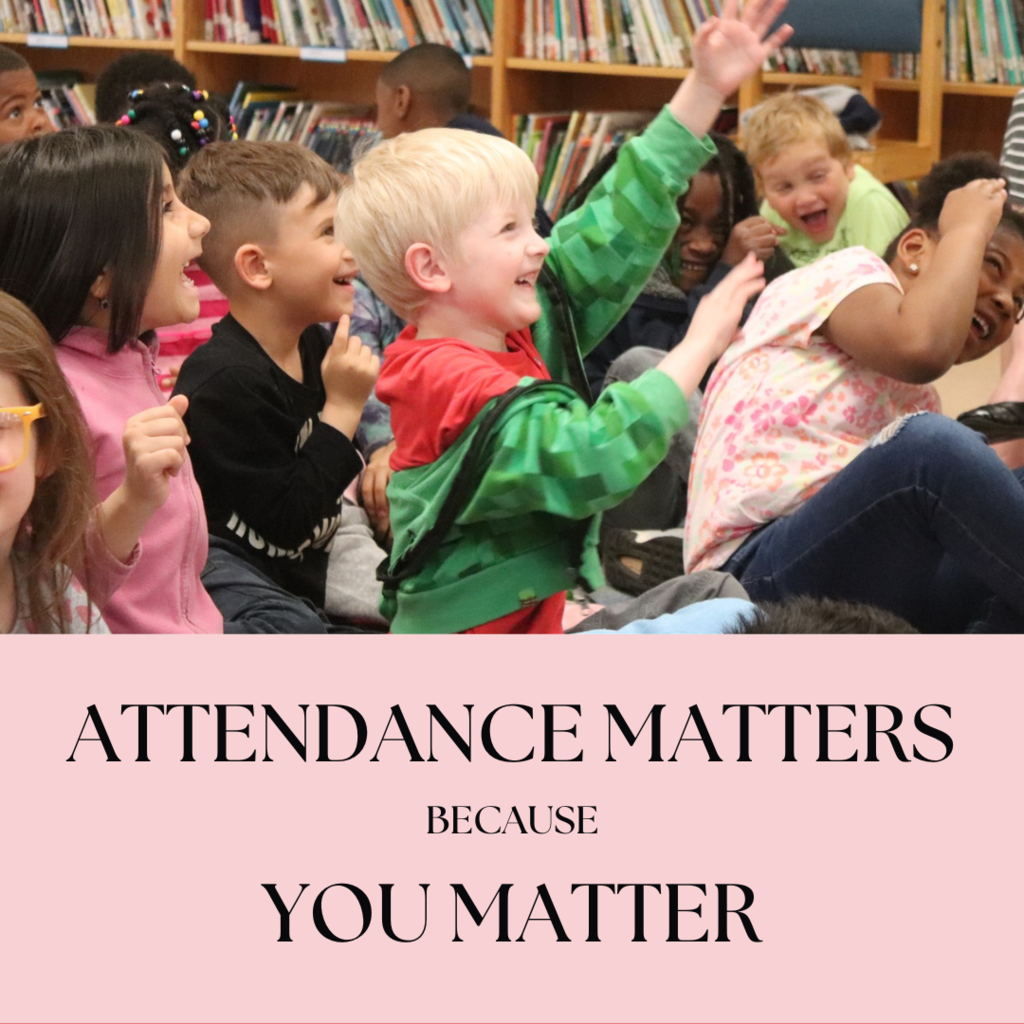 Please remember that MCPS will be closed on Monday, September 4 in observance of the Labor Day holiday. Classes will resume Tuesday, September 5.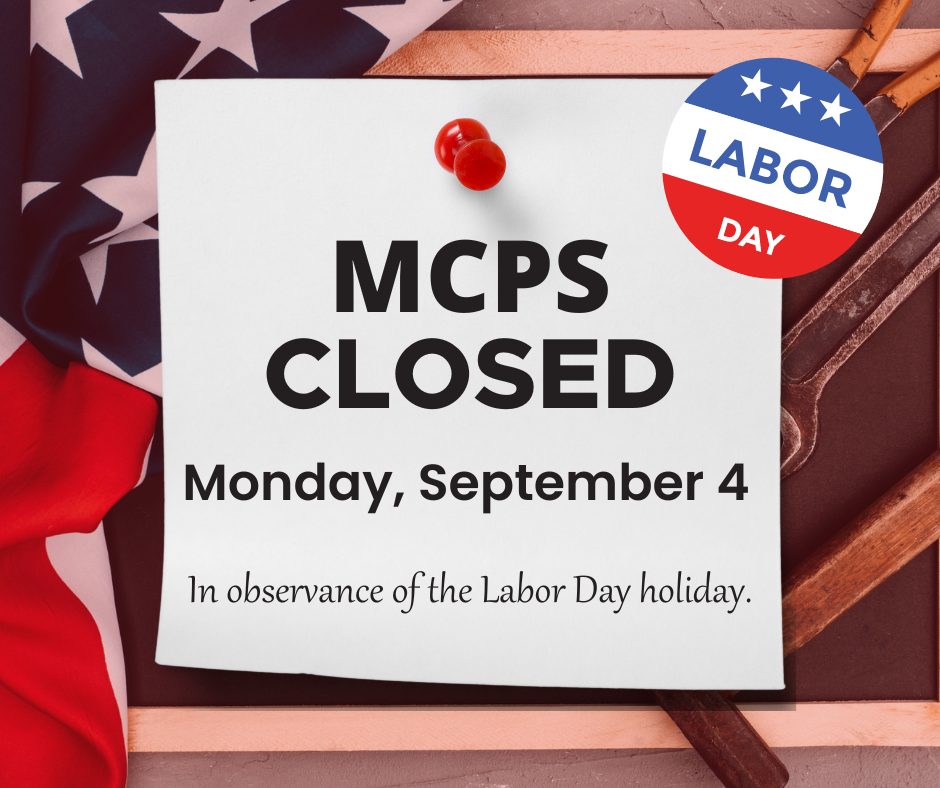 On his last day of work, MCPS would like to thank Officer Shane McPeek for serving has our SRO for over a decade. Officer McPeek has worked at both Martinsville Middle School and Martinsville High School and has played played an integral role in school safety improvements during his time with us. Thank you, Officer McPeek, for keeping our students and staff safe! We wish you the best in your retirement!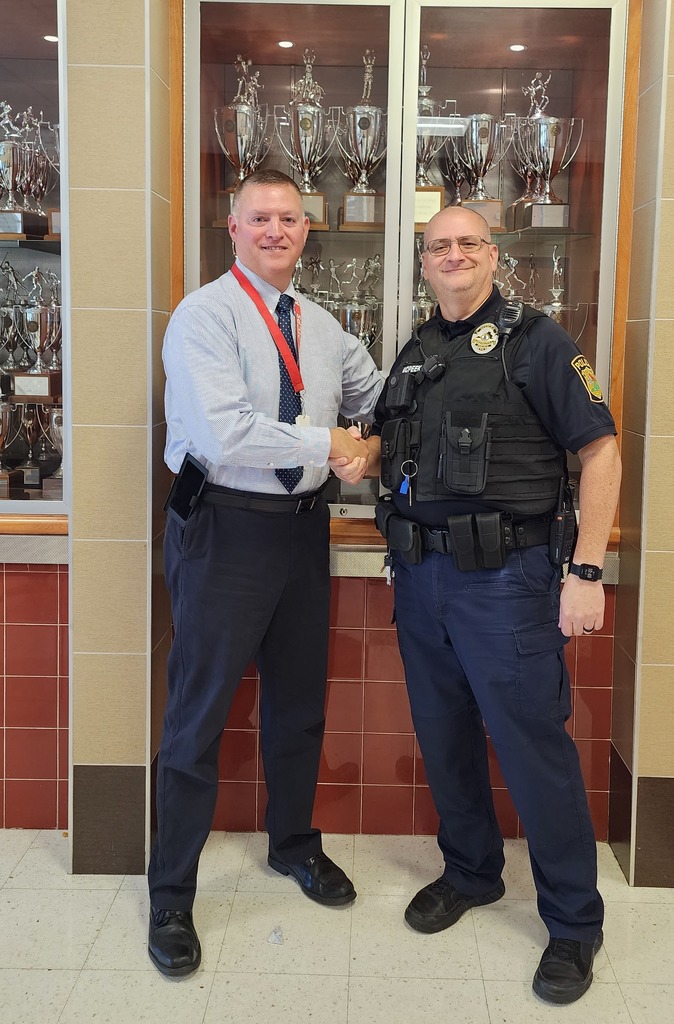 It was amazing to see so many smiling faces this morning on the first day of a new school year! Thank you to the Martinsville Sheriff's Office, Police Department, Martinsville Fire & EMS, and city council members who joined our staff and school board members in welcoming our students back to school! It was a great way to kick off the Year of Endless Possibilities here at MCPS! Students, your MCPS family missed you! We can't wait to see what you will achieve this year!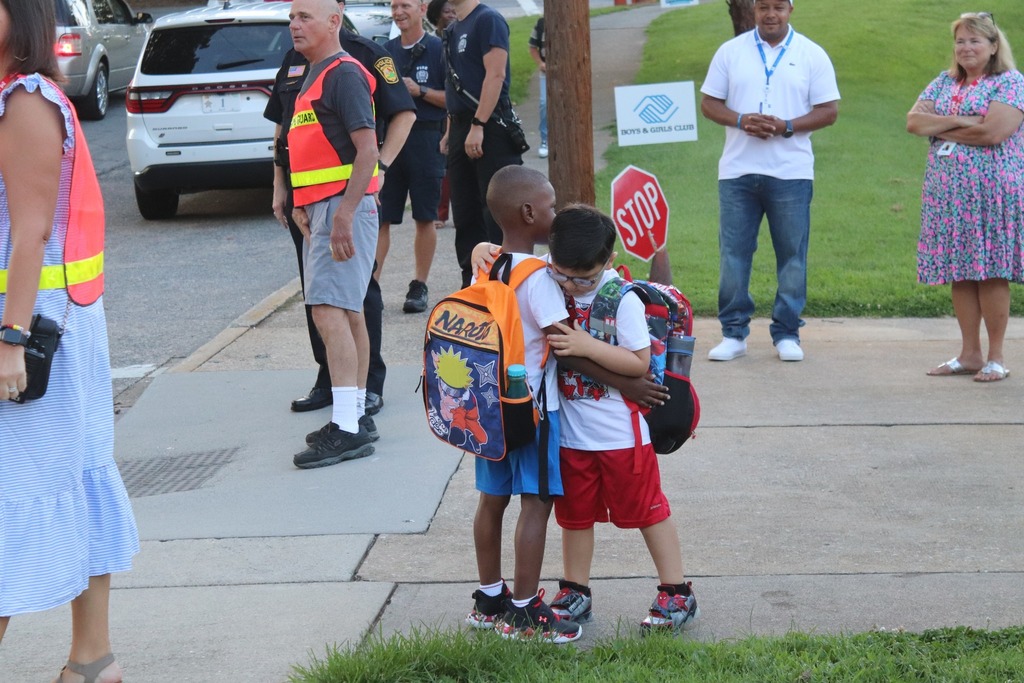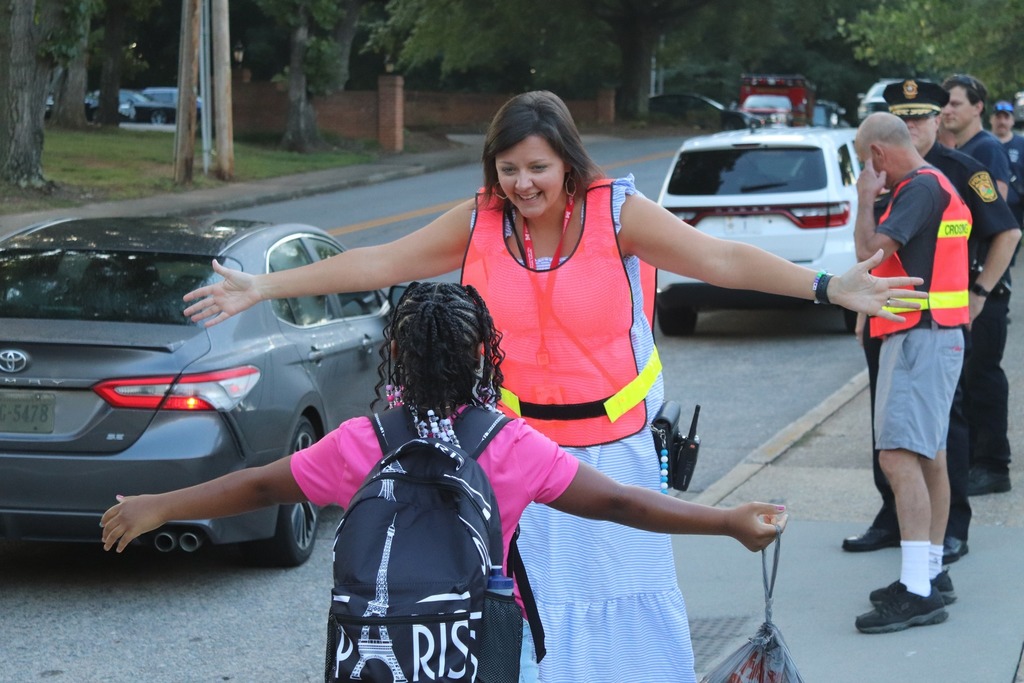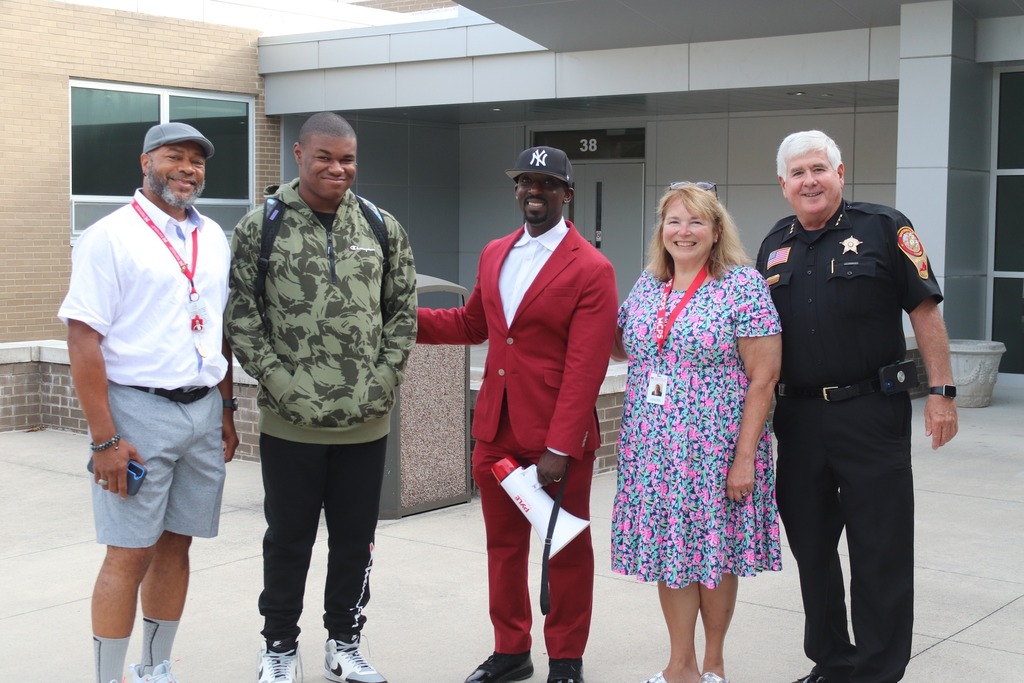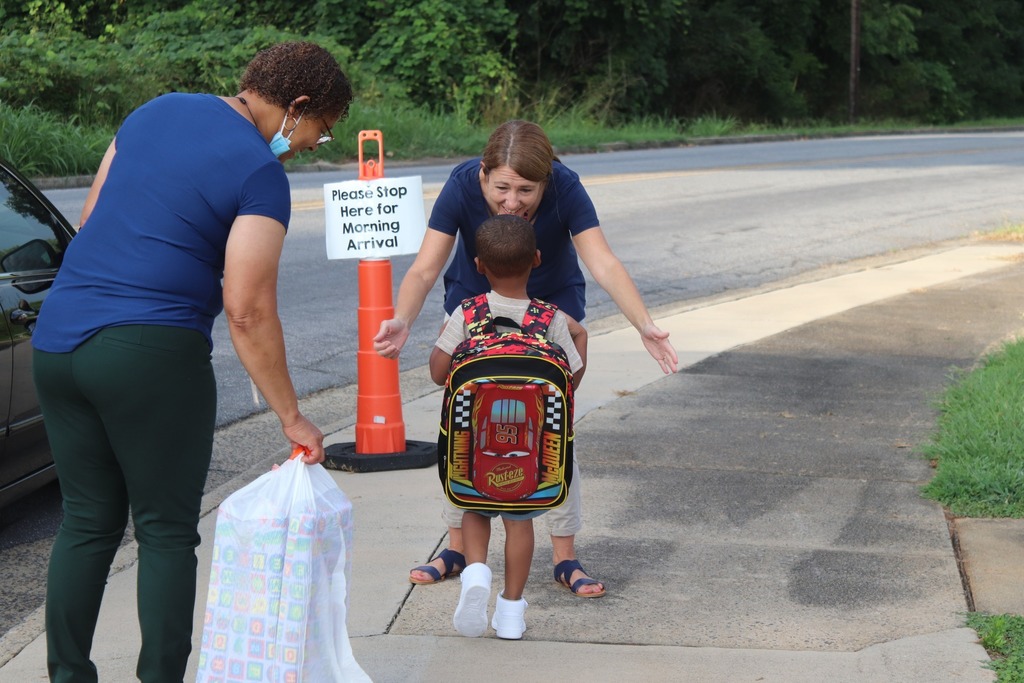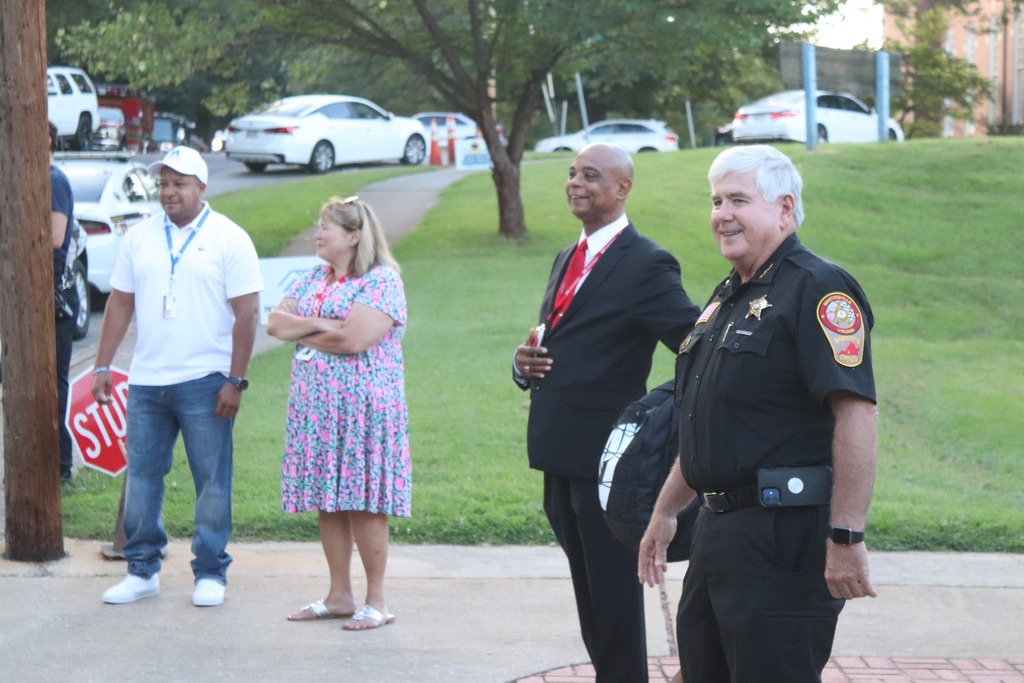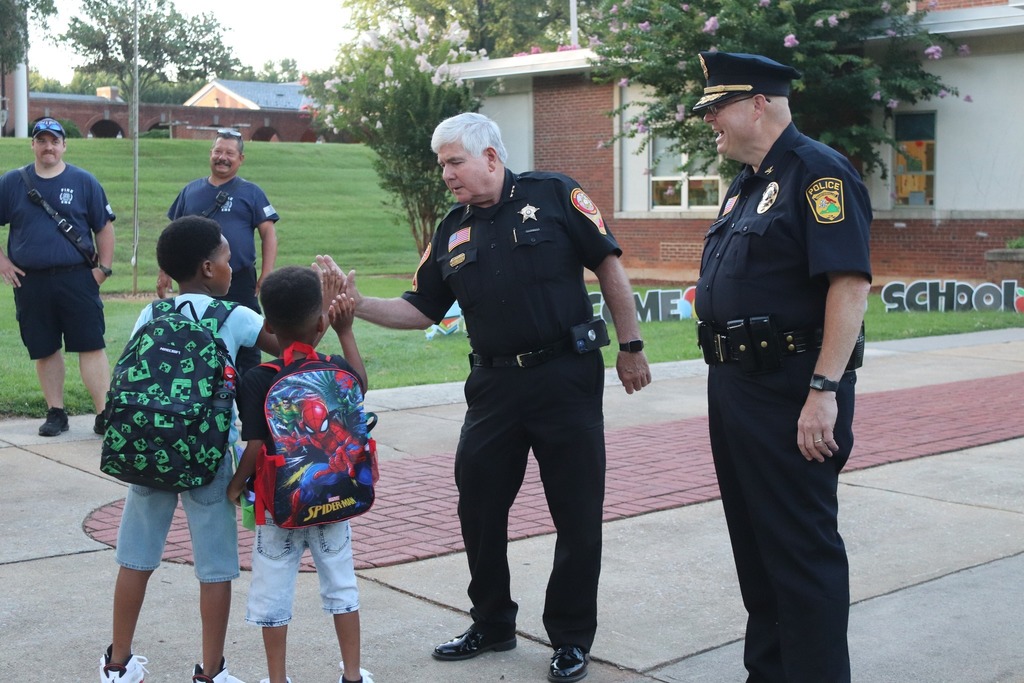 Curious about the upcoming school year? 🍎 🏫 MCPS is hosting a district-wide open house for all schools on Wednesday, August 9 from 12-7 p.m. This is a great opportunity for students and their families to meet teachers and staff, visit classrooms, learn about the upcoming school year, and get to know their school! ✉️ Each school will send out information to families regarding their specific open house procedures. 👉 To learn more about open house, visit our Back to School page on the MCPS website:
https://www.martinsville.k12.va.us/page/back-to-school-2023-2024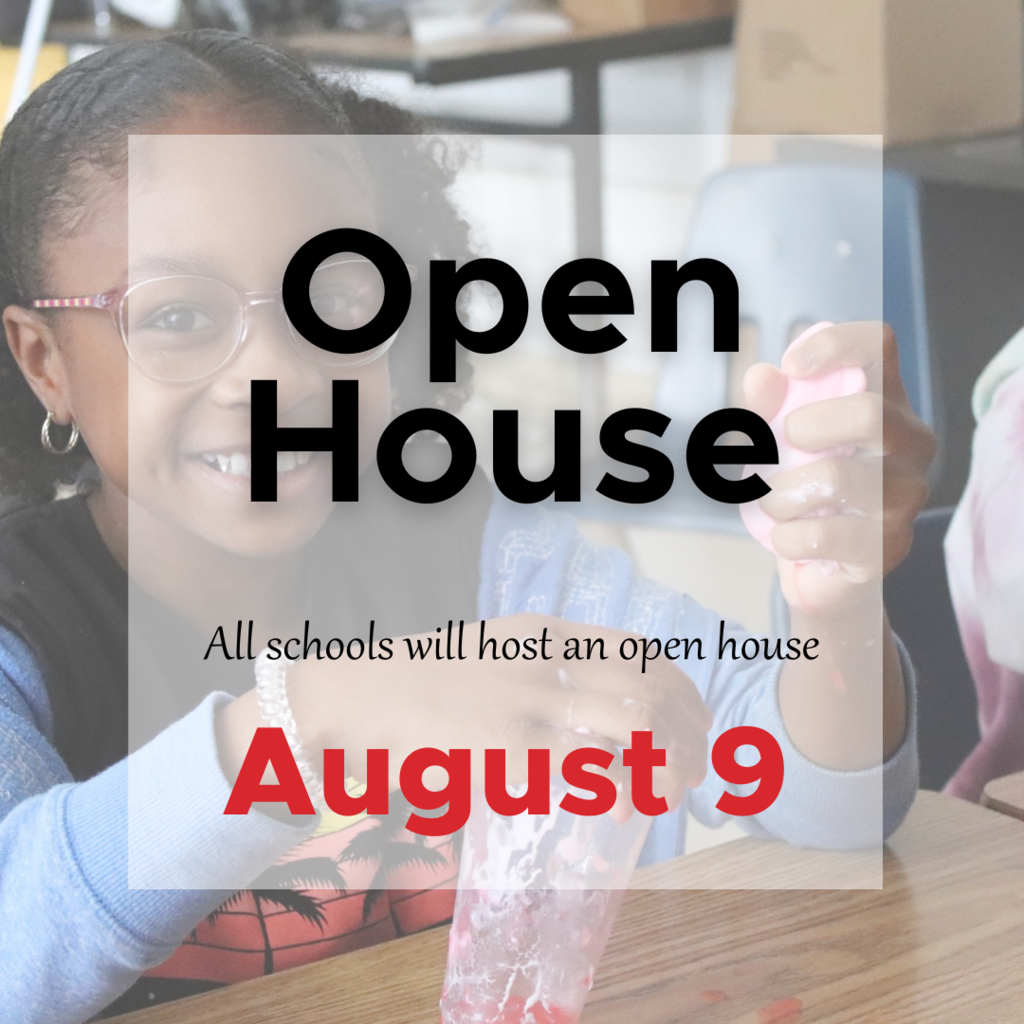 🐠🫧 We got no troubles, life is the bubbles, under the sea! 🫧🐠 Summer learning is off to a great start at Clearview! This week's theme is Under the Sea and yesterday, students got to craft their own spiky, sea-dwelling sea urchin!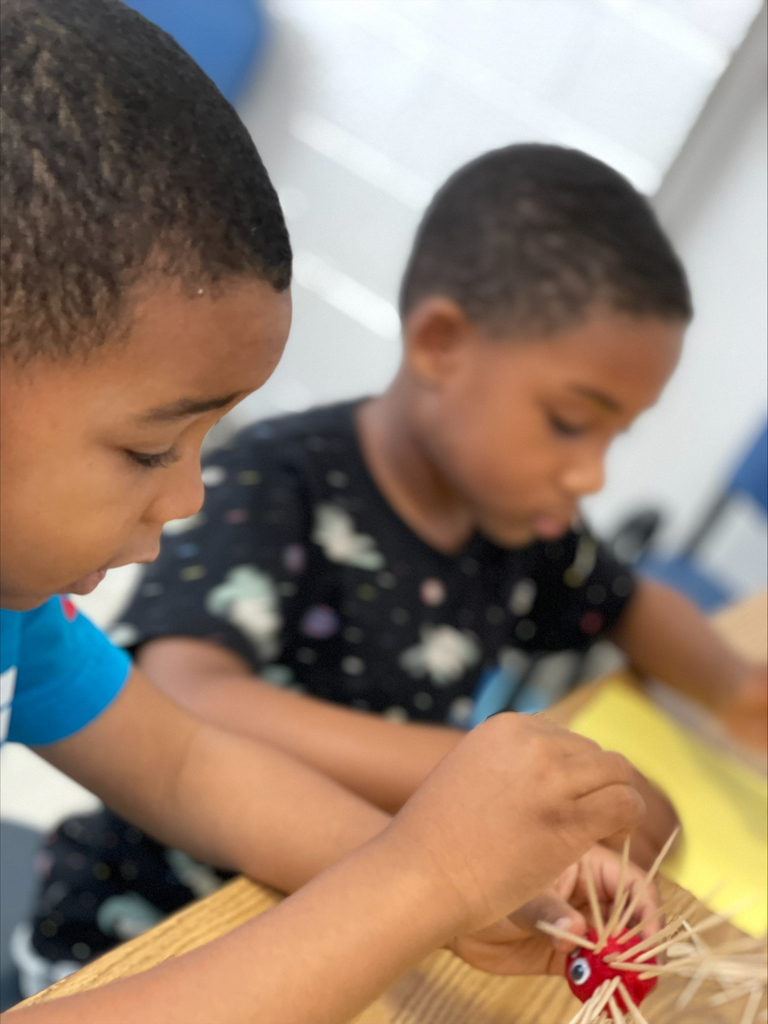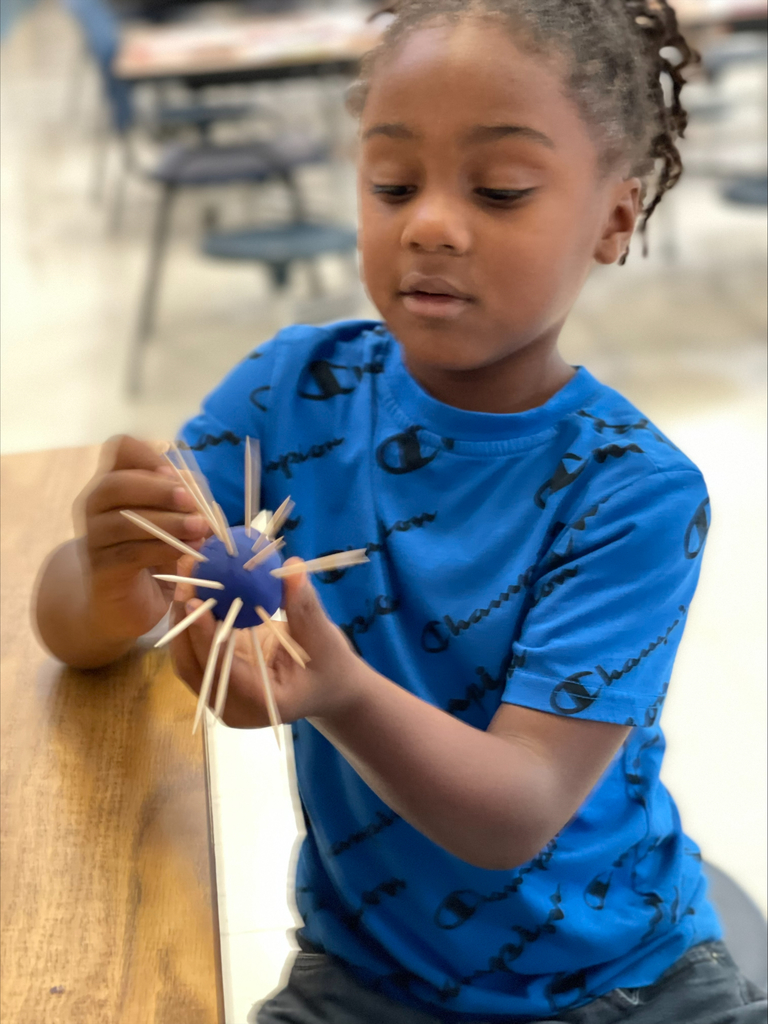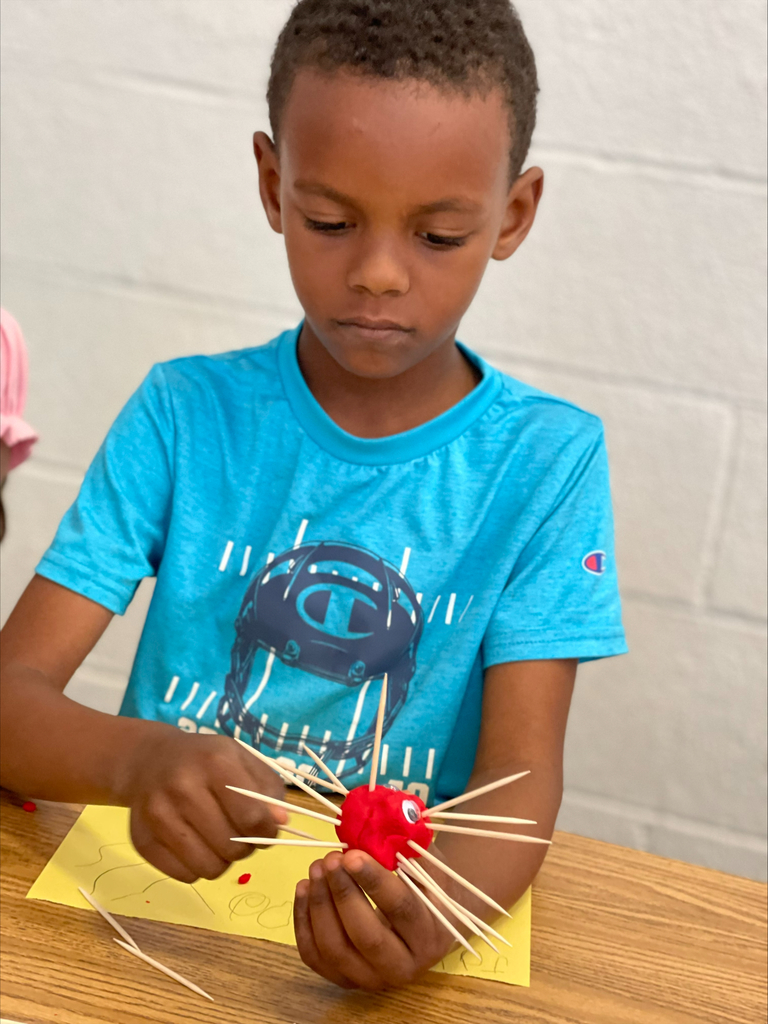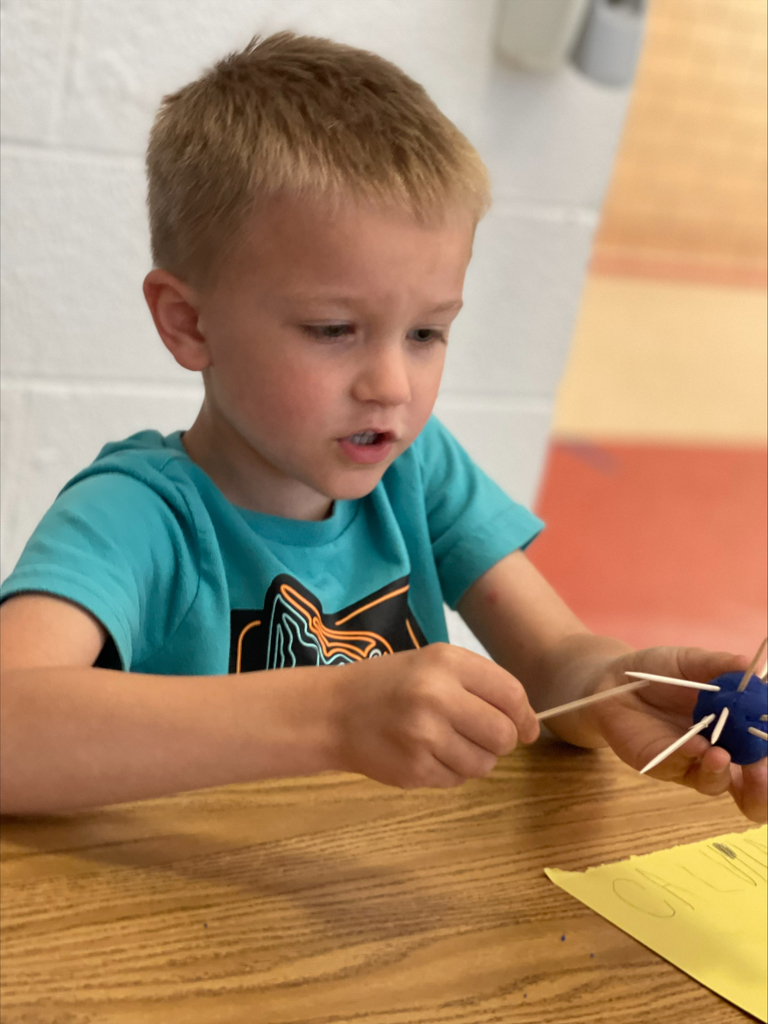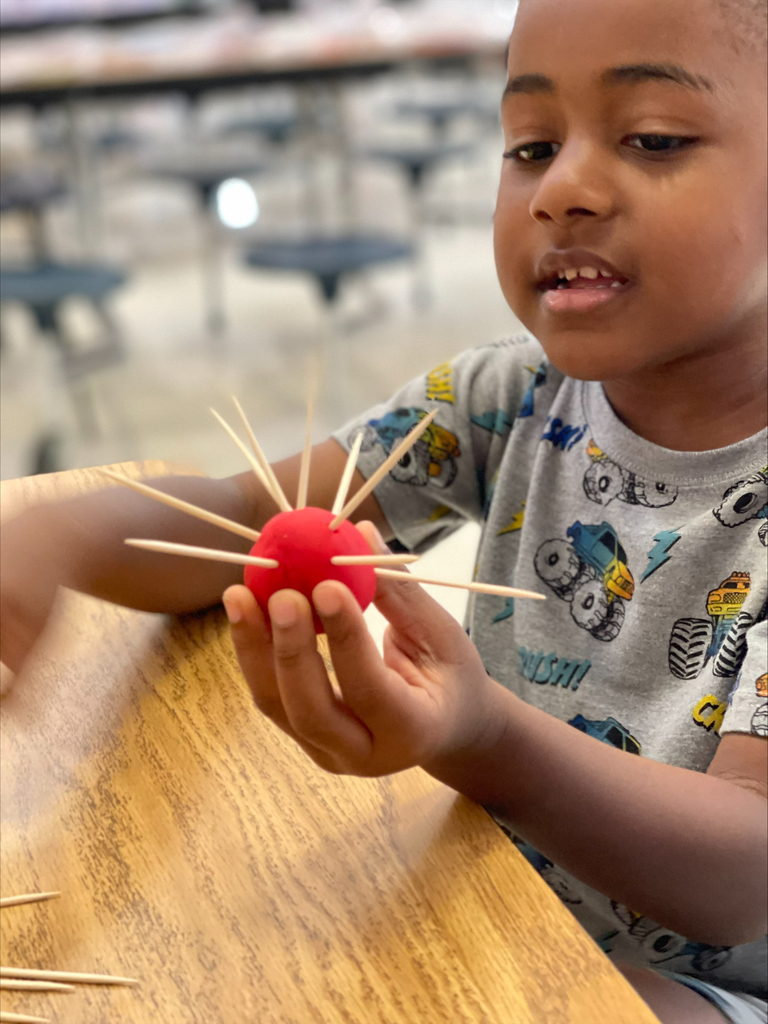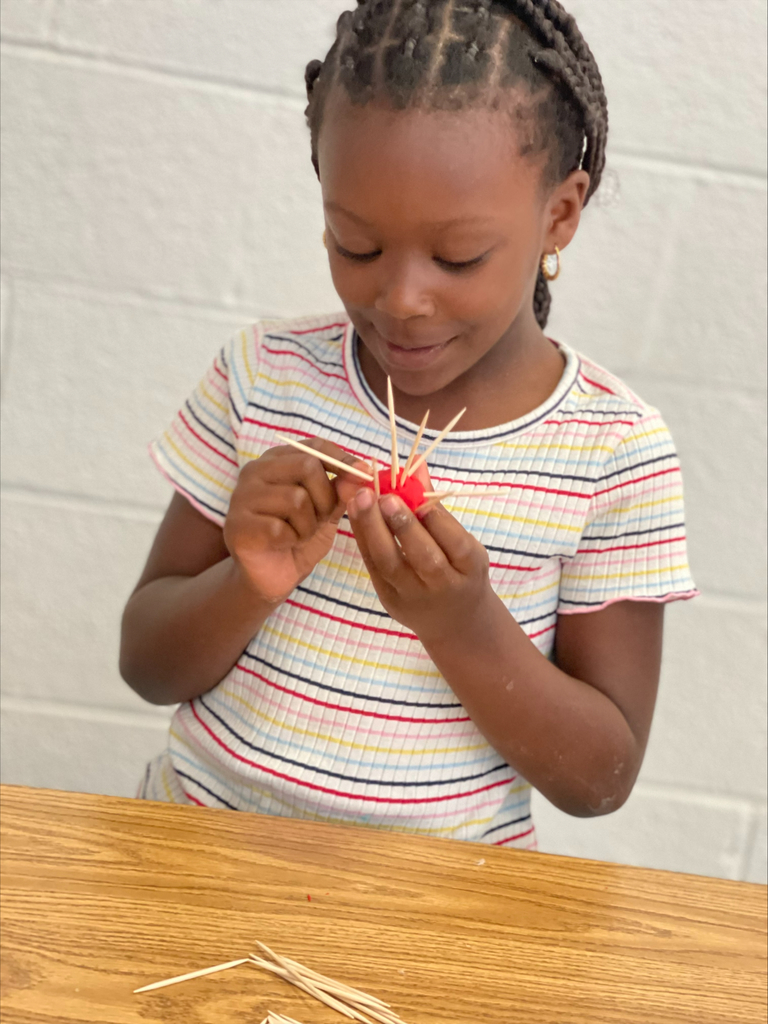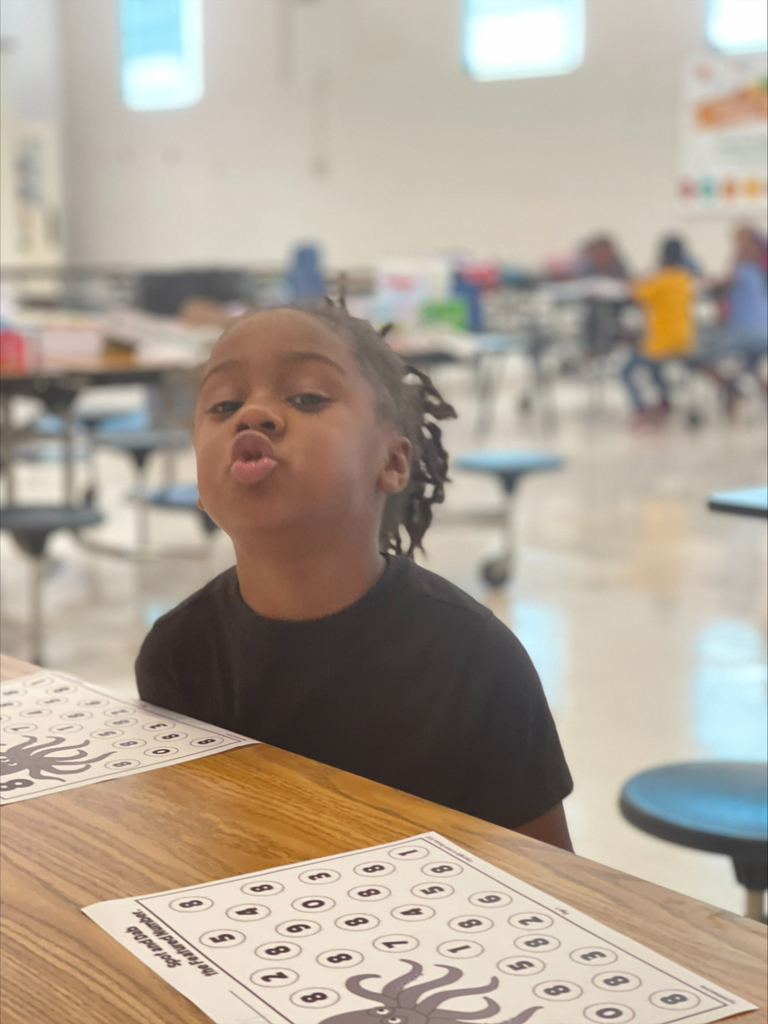 Just because the academic year is over doesn't mean our teachers aren't hard at work! Last week, teachers from across the division came together for a full week of curriculum work to prepare for the upcoming year of learning. So what exactly is curriculum work? Teachers and instructional staff are working together, collaborating across disciplines, grade levels, and even schools, to examine data from this school year to adjust their pacing and build assessments to help improve the learning experience and monitor student progress throughout the next year. (As you can see from some of the expressions in the photos, some teachers handle the pressures of curriculum work better than others. Hang in there, Mr. Hackenberg!)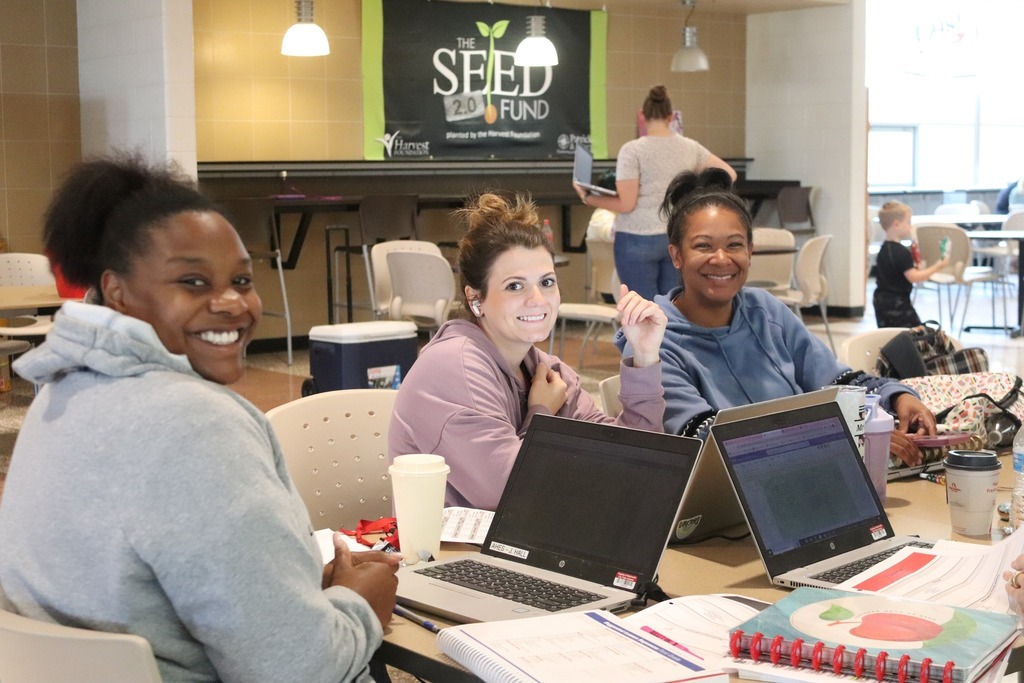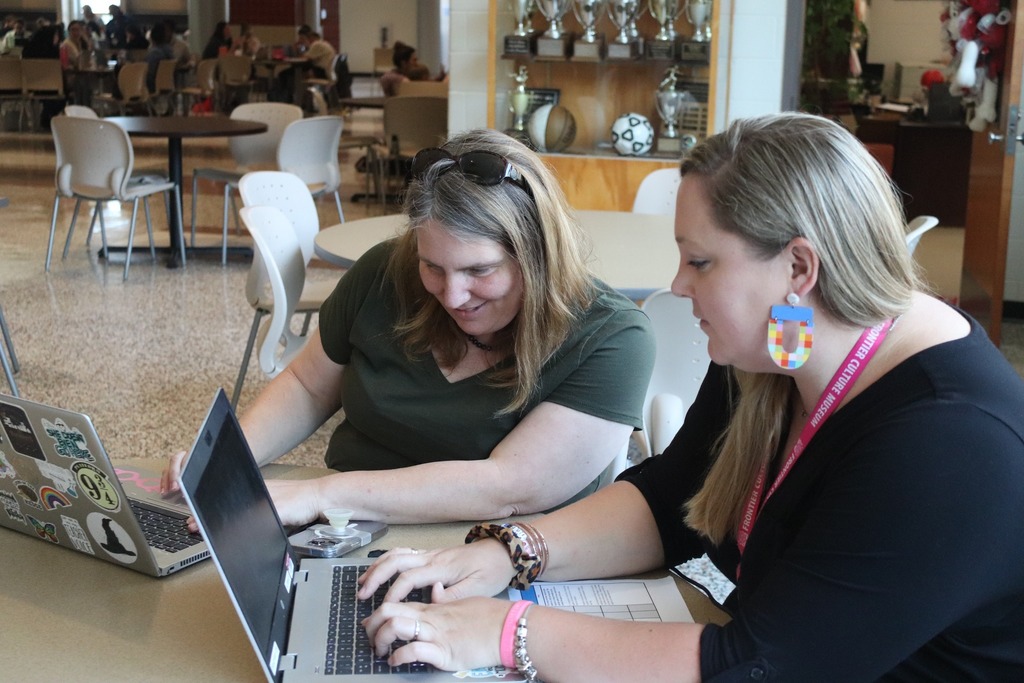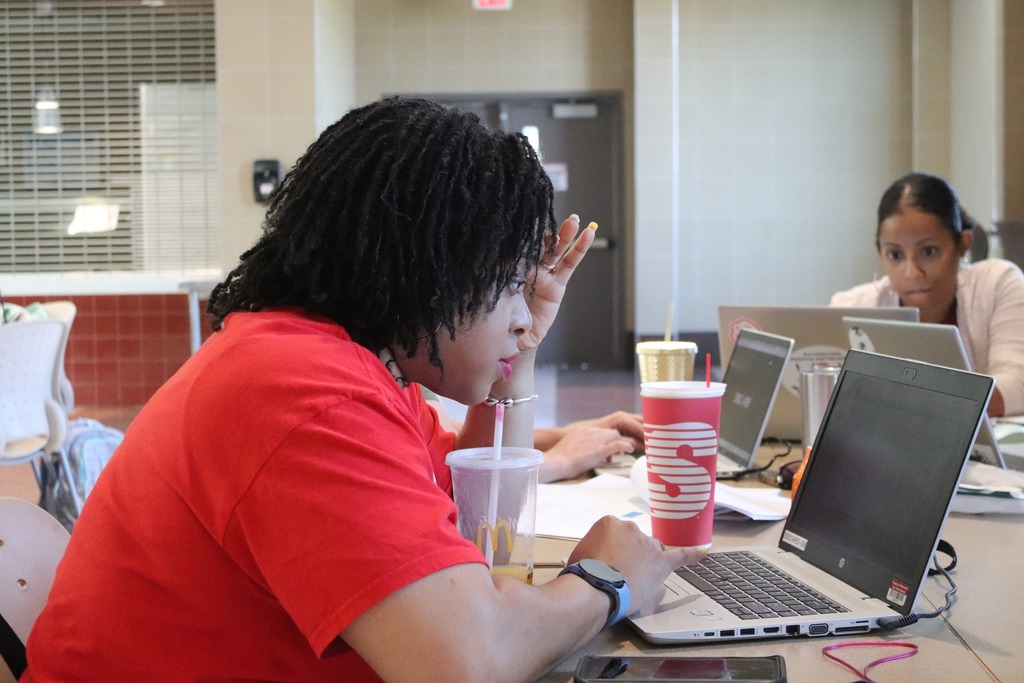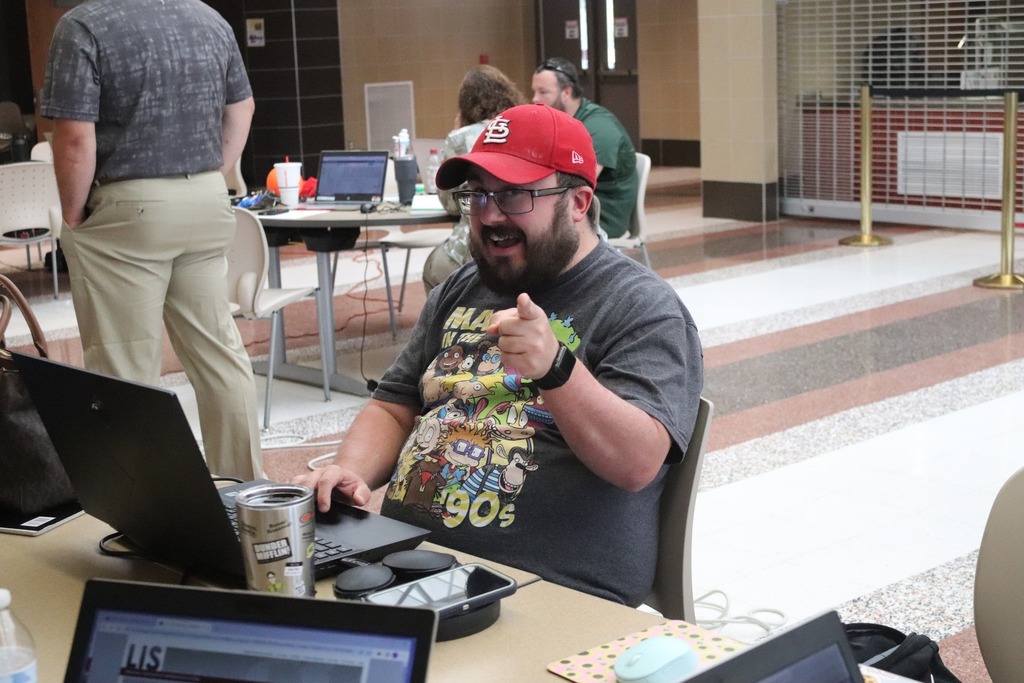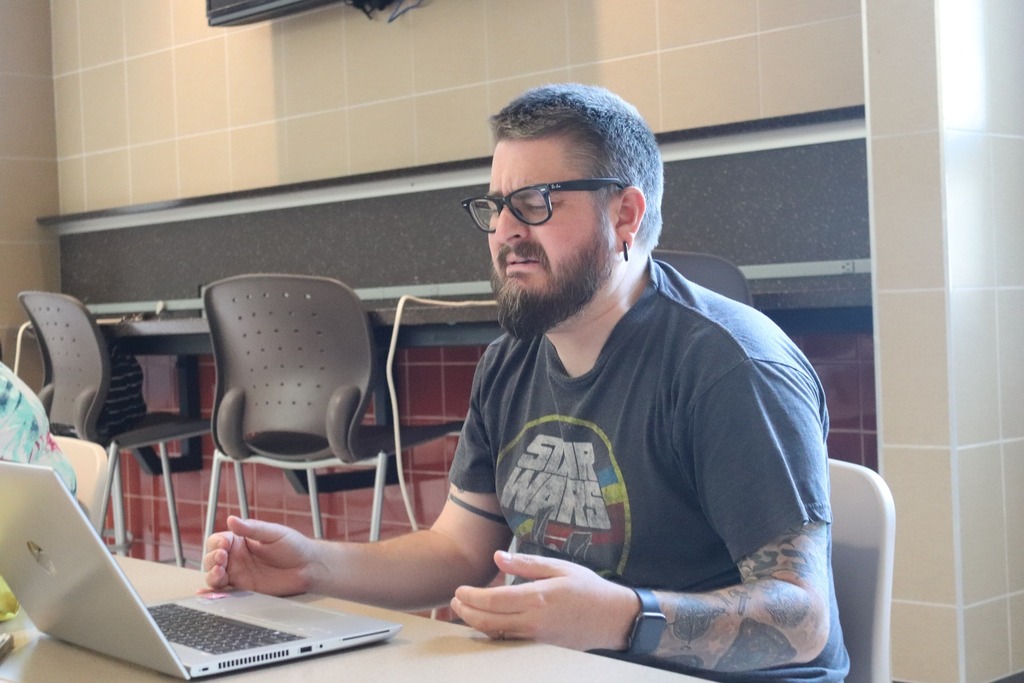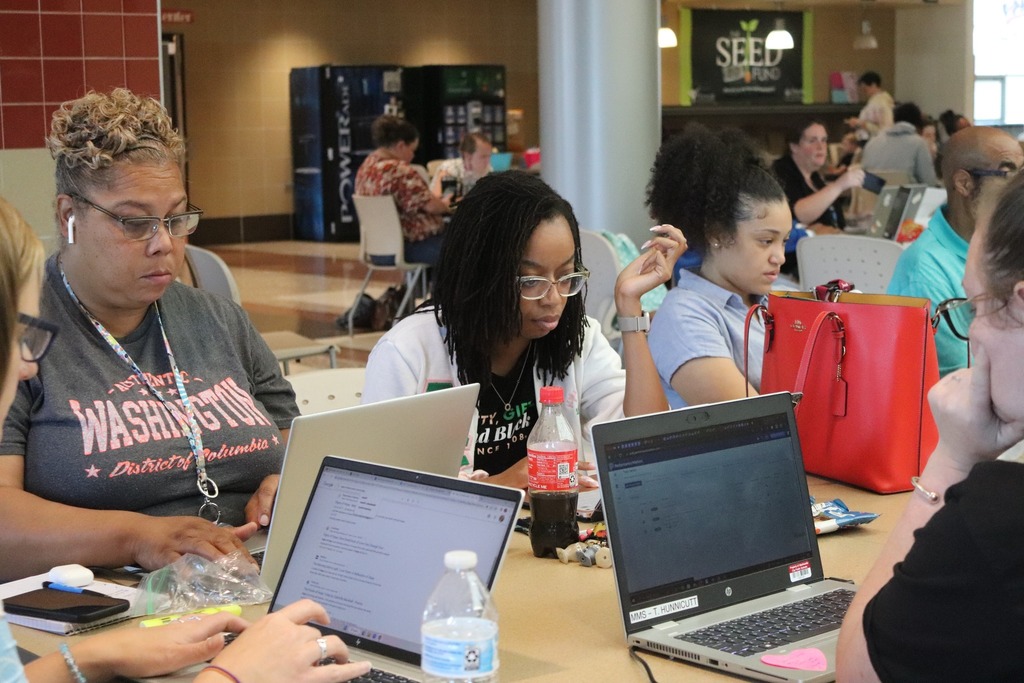 Wow! Congratulations to our MMS Odyssey of the Mind team! They placed 7th overall in the World Finals and 2nd in Spontaneous! 🌎 These students have worked so hard and we were proud to have them represent MCPS on a global stage.

In honor of Rooster Walk weekend, we wanted to share a little story. This is Sara Kasey, a human resources specialist here at MCPS. A 2010 graduate of Martinsville High School, Sarah holds a special place in Rooster Walk's history as the very first recipient of the festival's Penn-Shank Memorial Scholarship! Each year Rooster Walk awards the scholarship to an outstanding Martinsville High School senior to honor the memories of the two MHS alumni for whom the festival and the scholarship are named. Sara used her scholarship to attend Randolph College, where she majored in psychology with a minor in business administration with the goal of entering the human resources field. Fast forward to 2019, when we were fortunate enough to welcome Sara back into our MCPS family as an employee. It's truly a full-circle moment for her as the office she now occupies was once her kindergarten classroom when she was a student at Druid Hills! Join us in celebrating Sara's achievements and the incredible opportunities that Rooster Walk provides for the next generation of Martinsville students.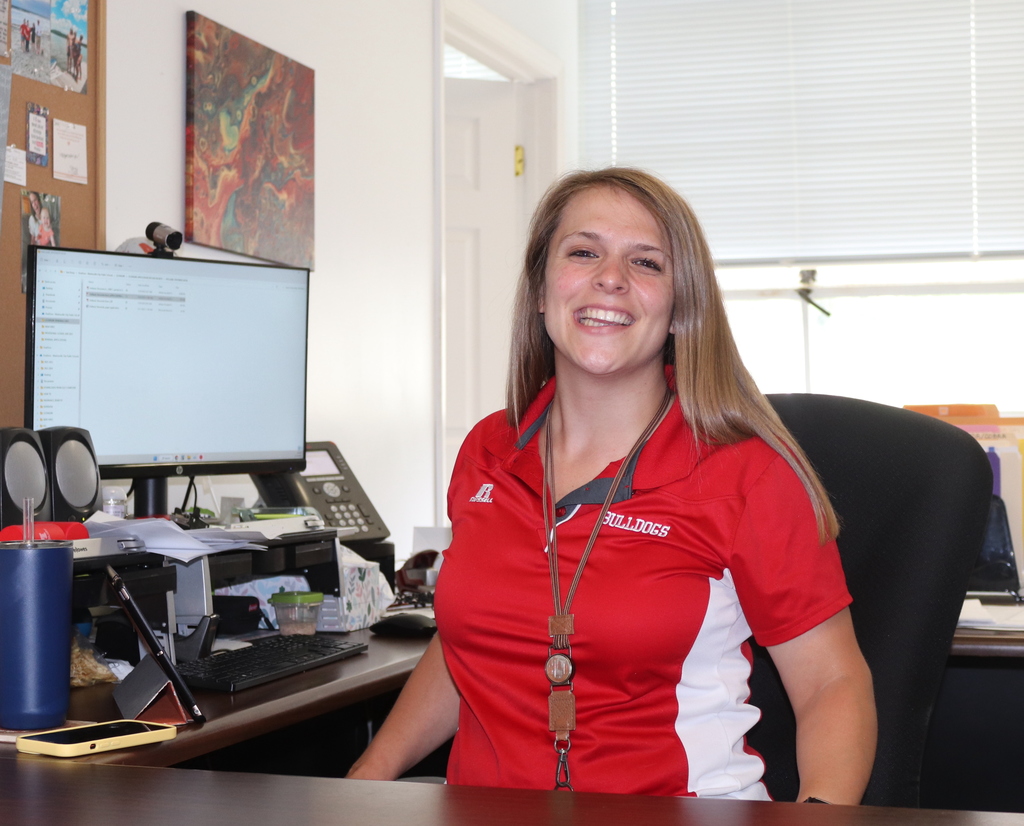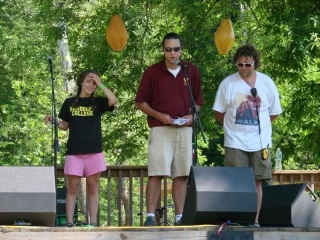 That's a wrap on the 2022-2023 school year! As we bid farewell to another year of growth, learning, and memory-making, we want to take a moment to thank everyone- parents, students, teachers, and staff- for making this yet another amazing year at MCPS. Just 82 days until the 2023-2024 year begins!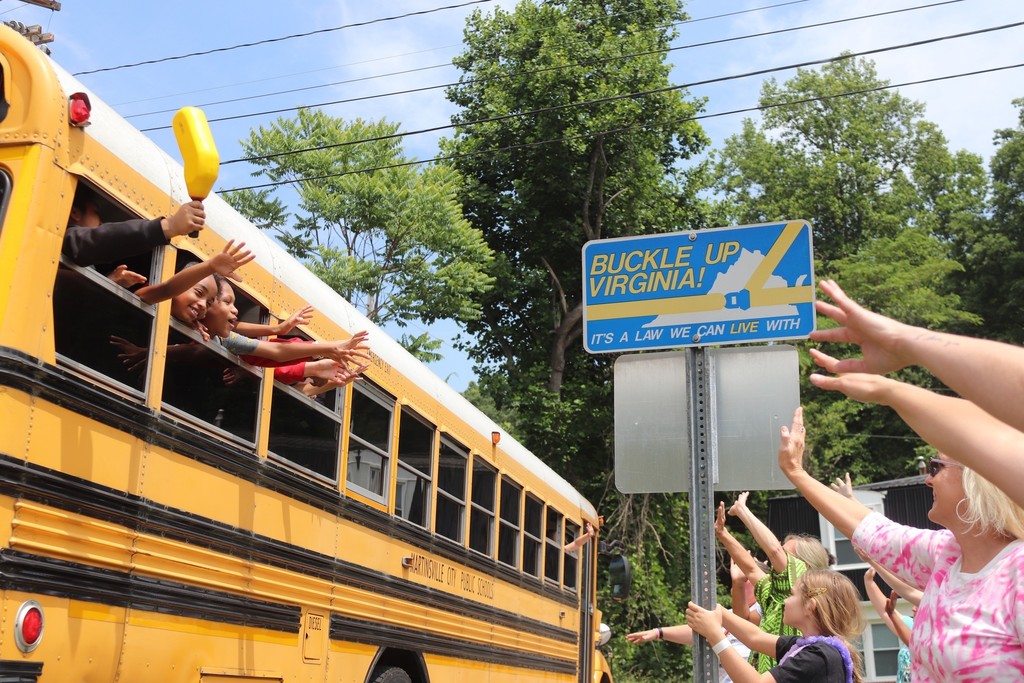 MCPS families: Tomorrow is the last day of the 2022-2023 school year! Please remember that MCPS will dismiss students 3 hours early tomorrow (Wednesday, May 24).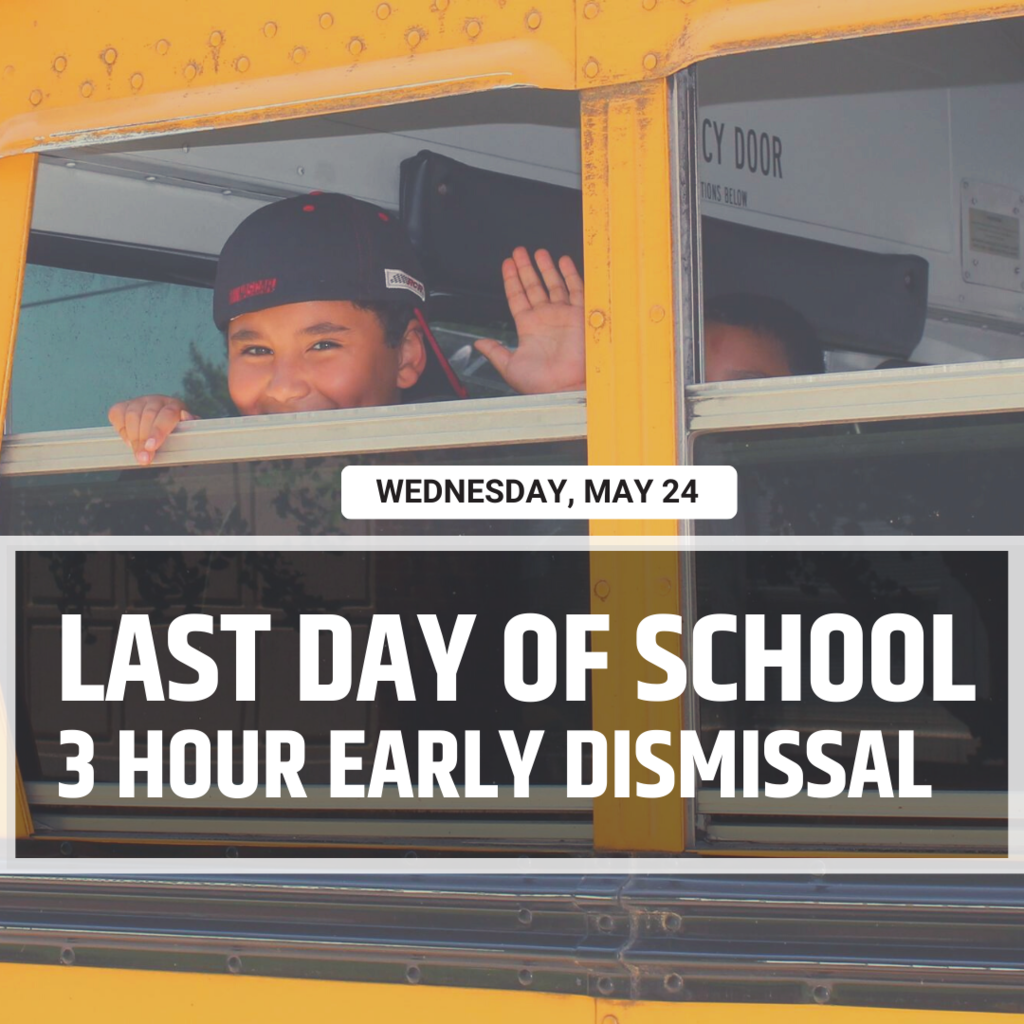 It was wonderful to see so many smiling faces earlier this week at Clearview's Showcase of Learning! Thank you to all the families who came out for the event, to all of our wonderful community partners who set up stations throughout the school, and to all of our Clearview staff and teachers who put so much effort into making the evening great!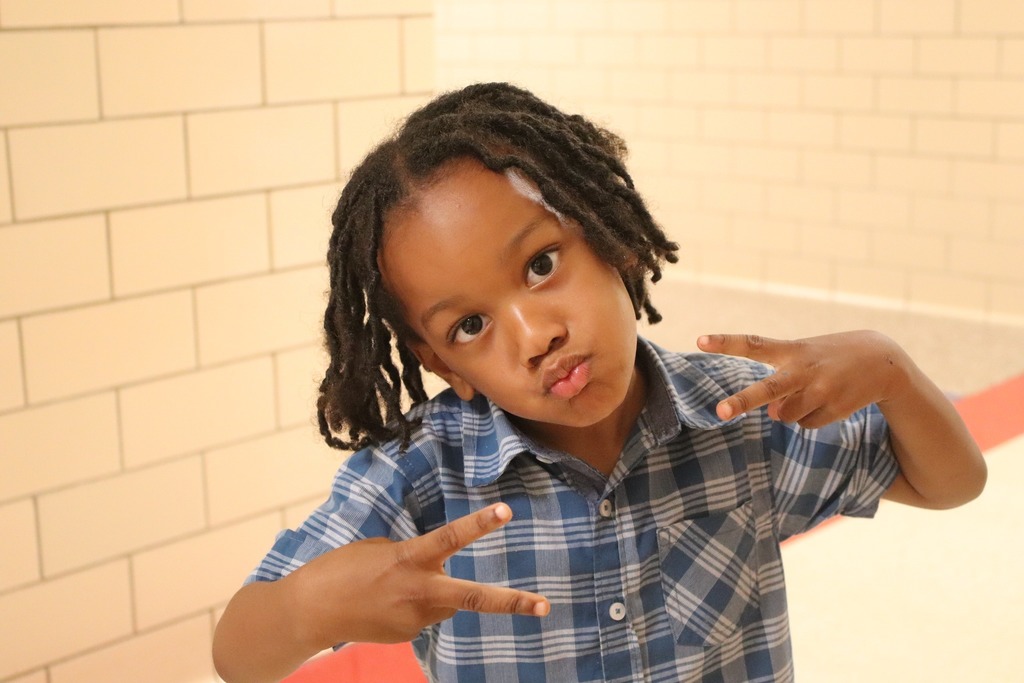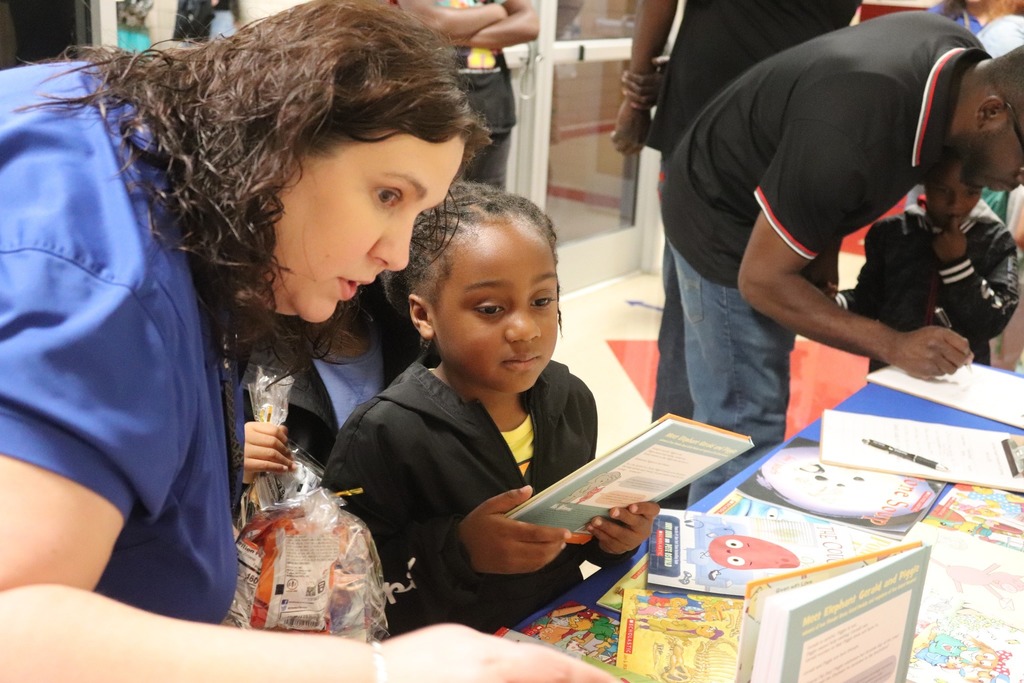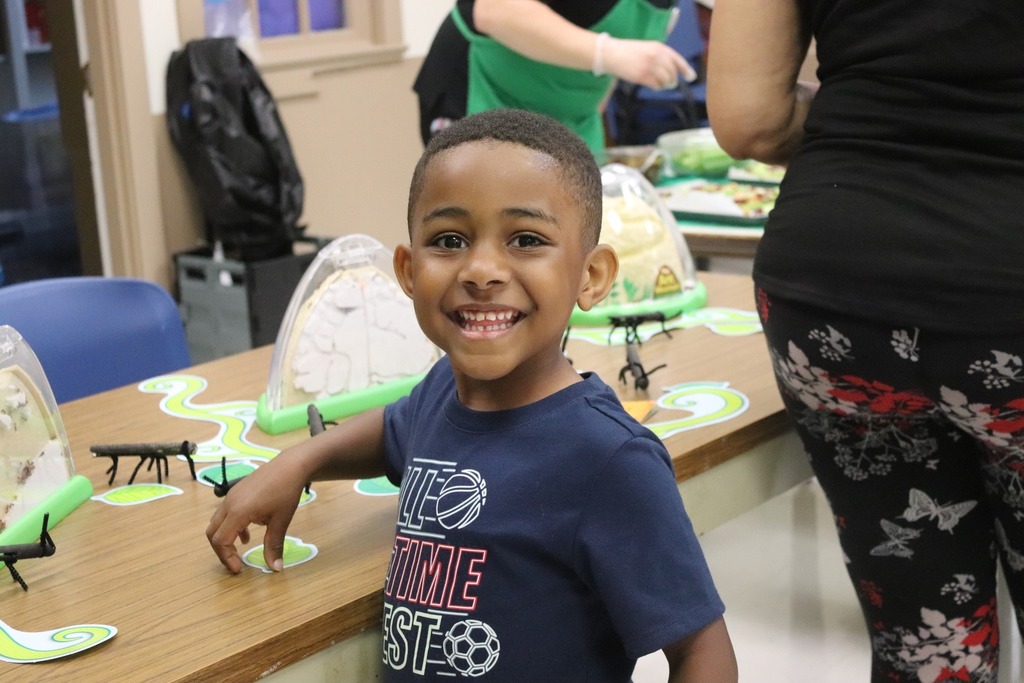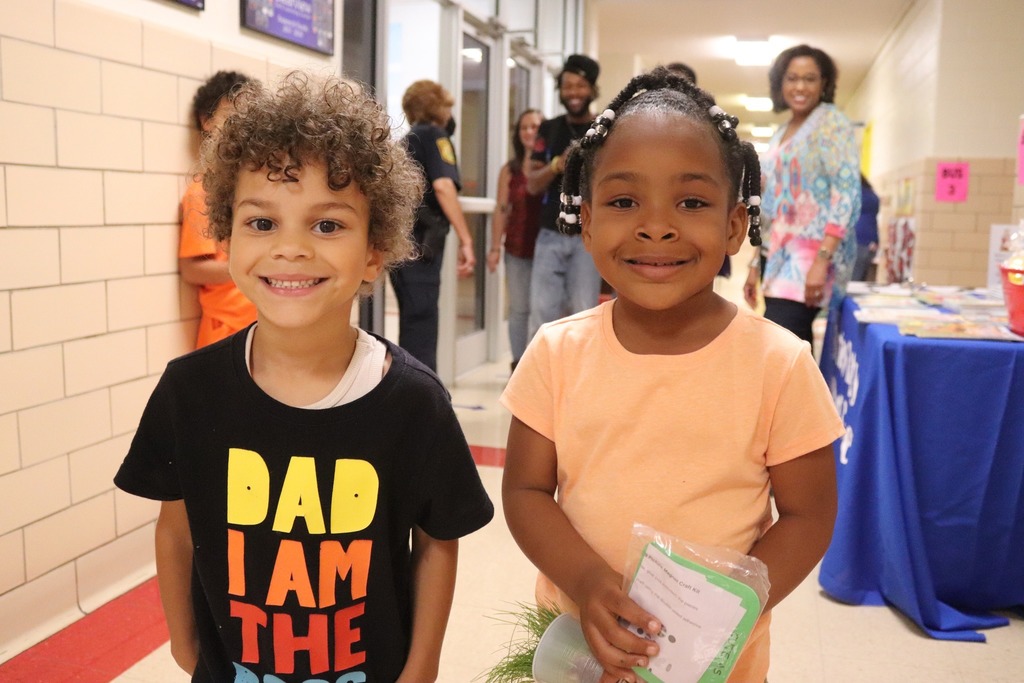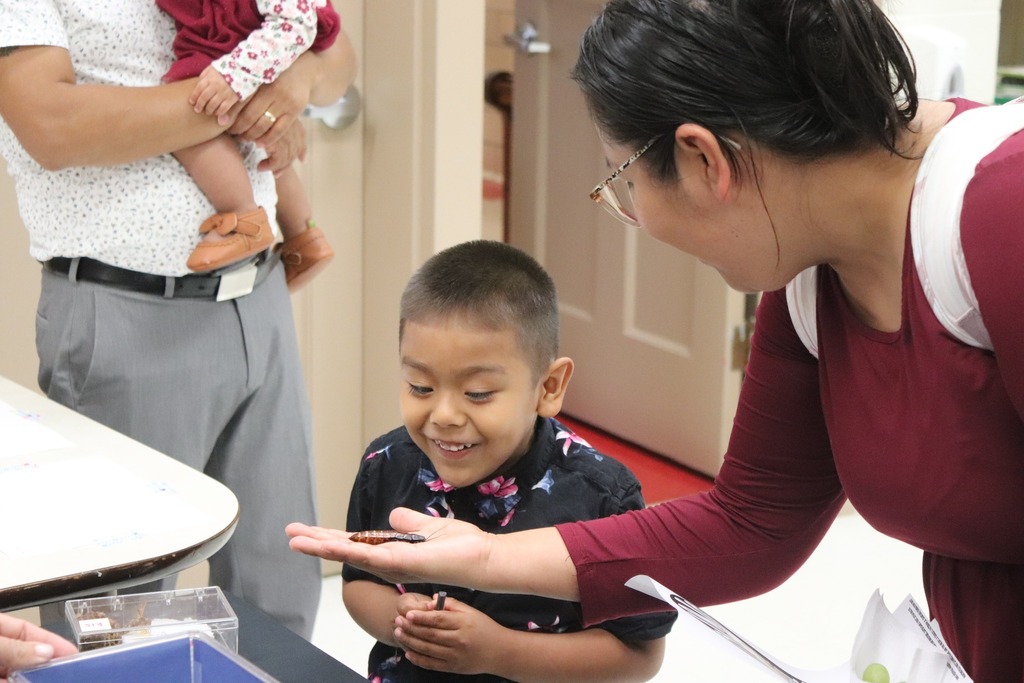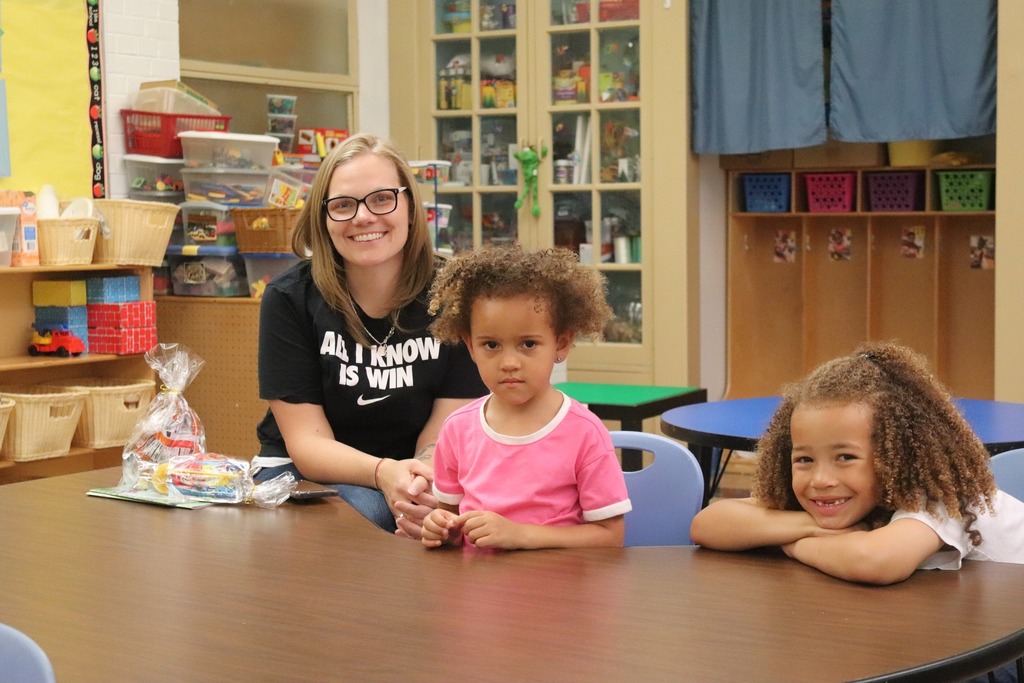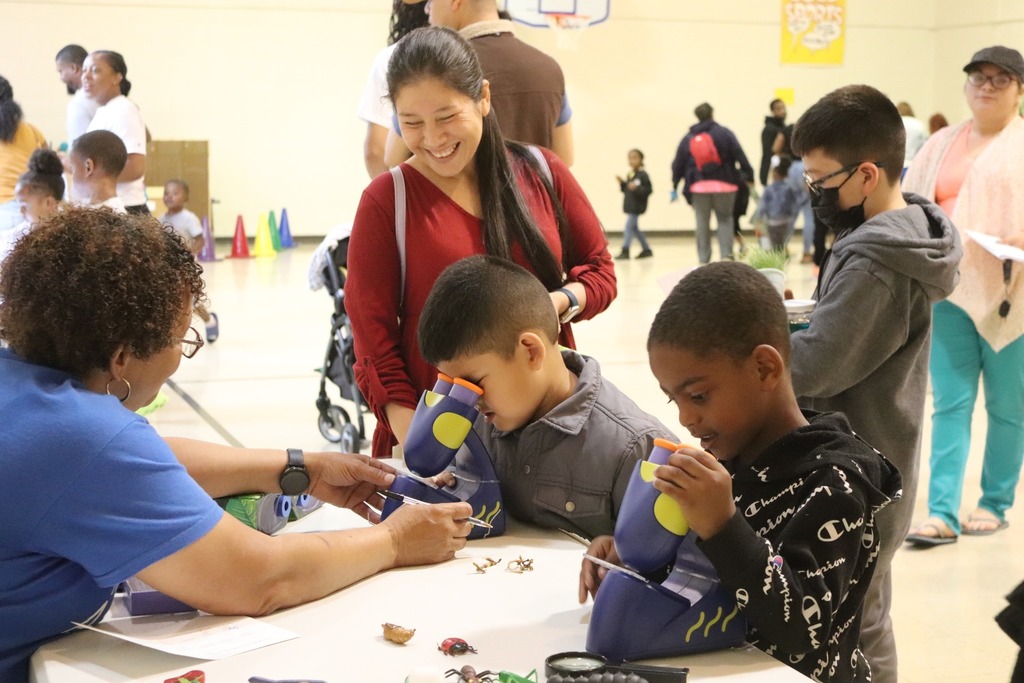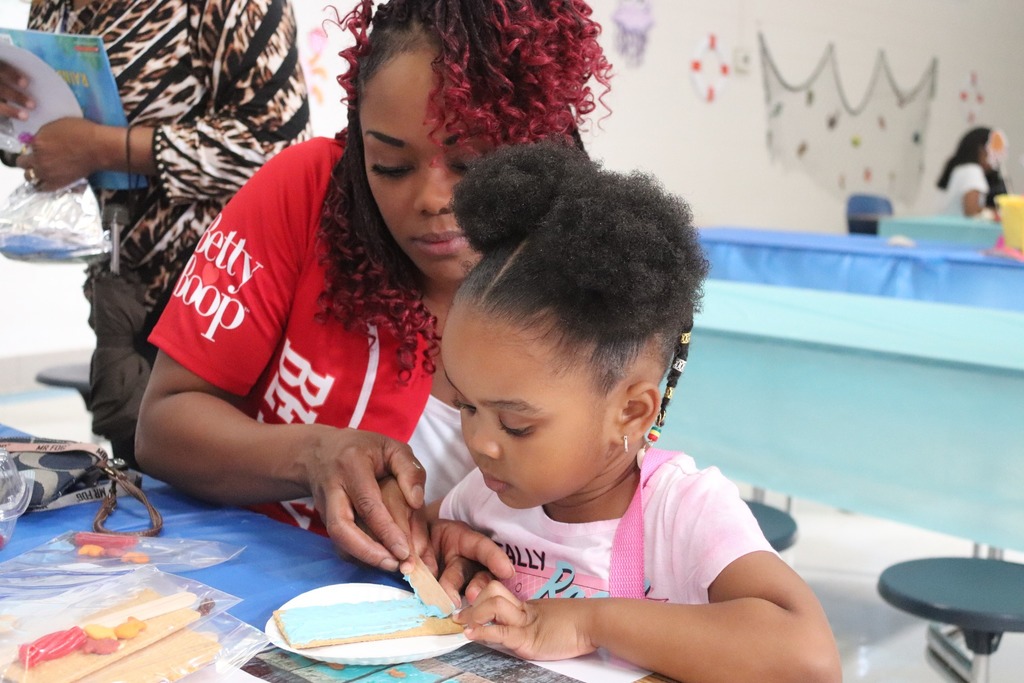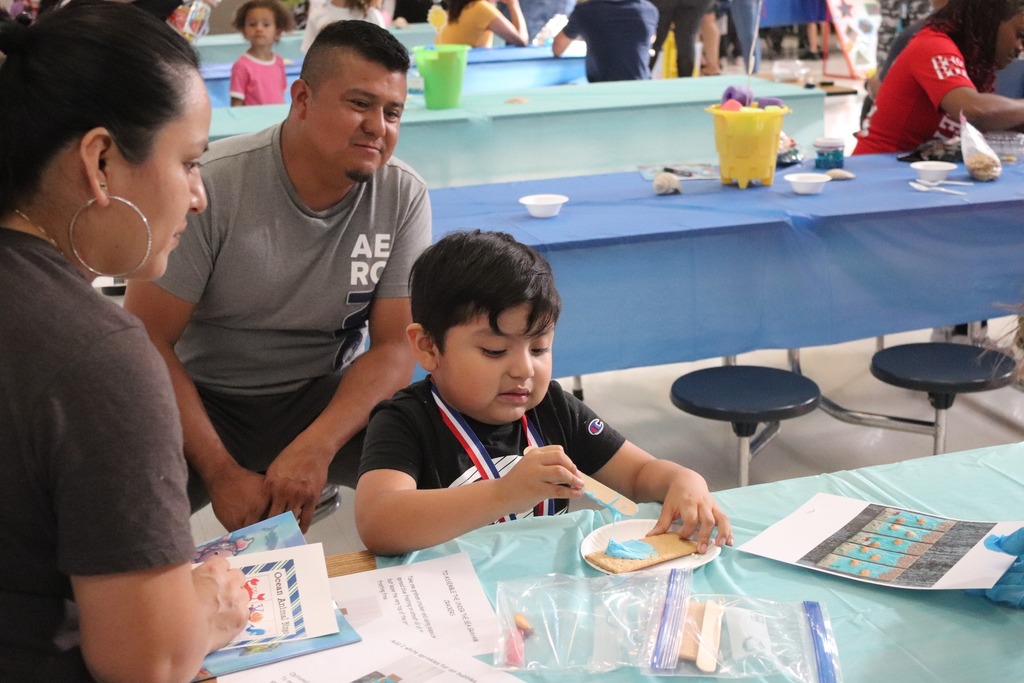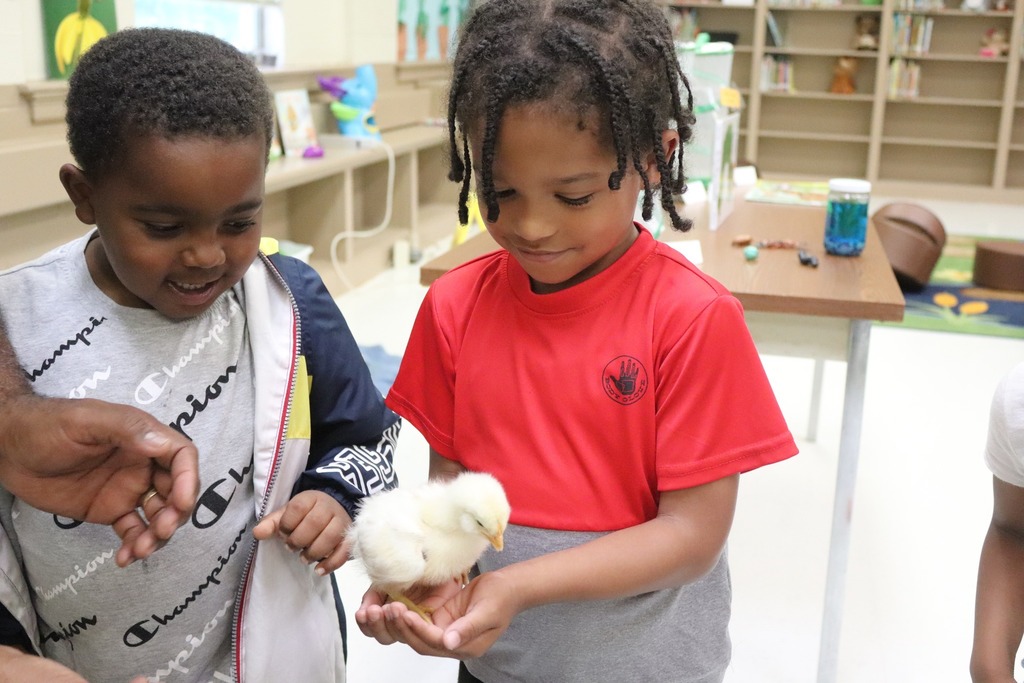 Today is National Teacher Appreciation Day! Thank you to all of our teachers who invest so much in our students each and every day! We are immensely grateful for all you do!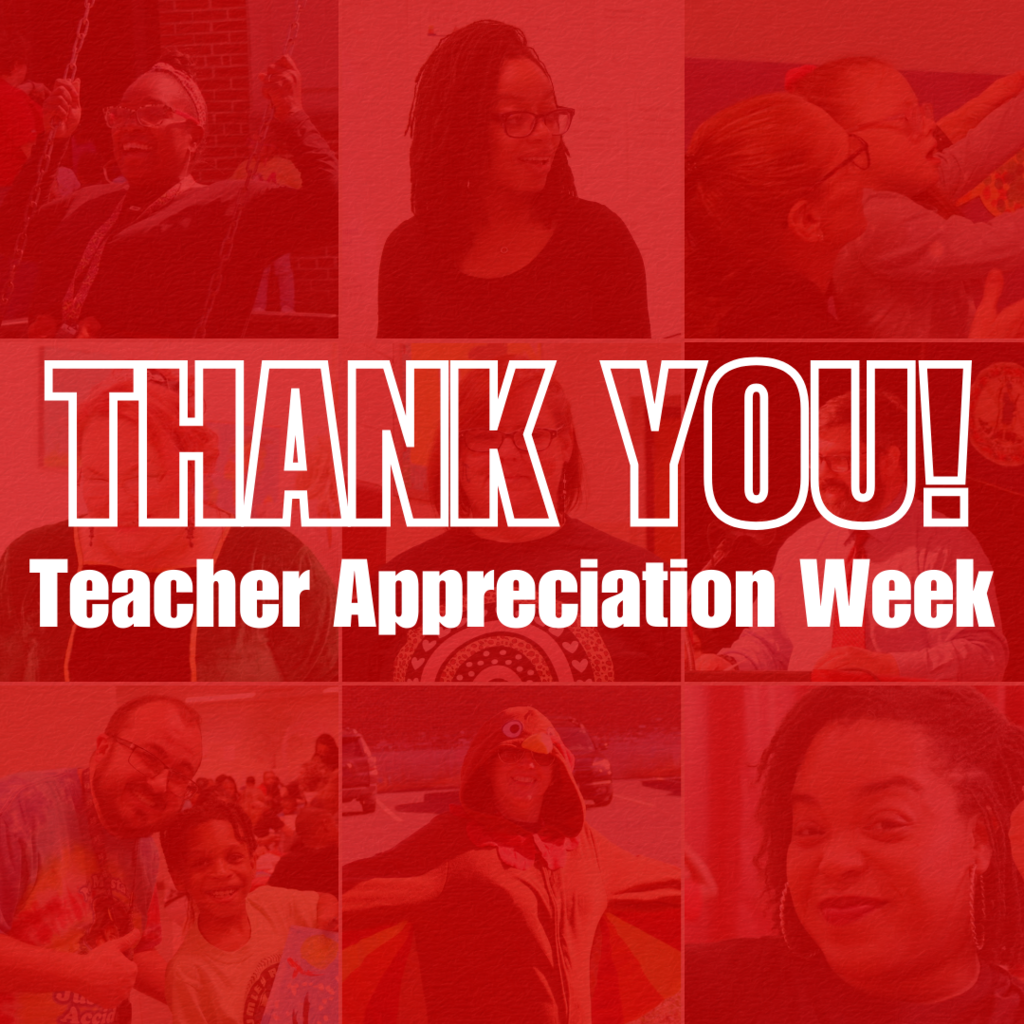 Happy Friday! And what a great way to start the weekend- a stunning double rainbow appeared over Albert Harris Elementary this morning to welcome our students and staff as they arrived at school. Did you see the rainbow this morning?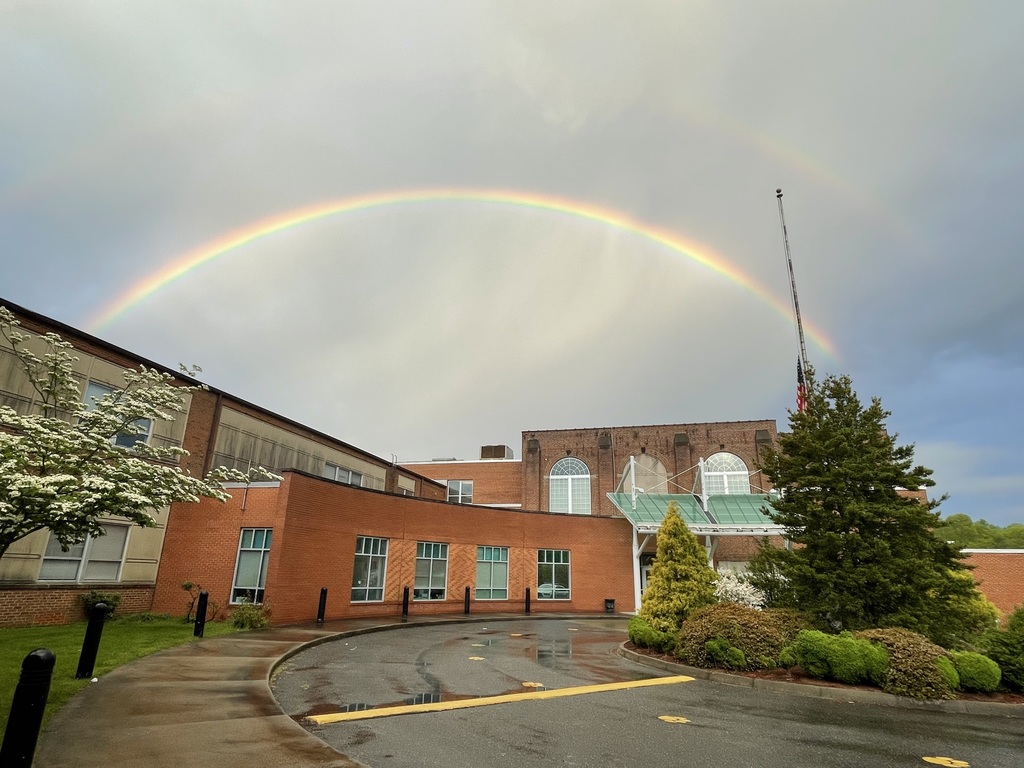 Mark your calendars for the spring MCPS Vivo collaborative concert! On Tuesday, April 18, 40 MCPS special needs students will join with a choir and several local musicians for a grand finale performance. This semester, students in the Vivo program have learned what it means to be a good citizen through music, art, and dance, all in direct alignment with their Virginia Social Studies SOLs. The concert will take place at Albert Harris Elementary School on Tuesday, April 18 at 10 a.m.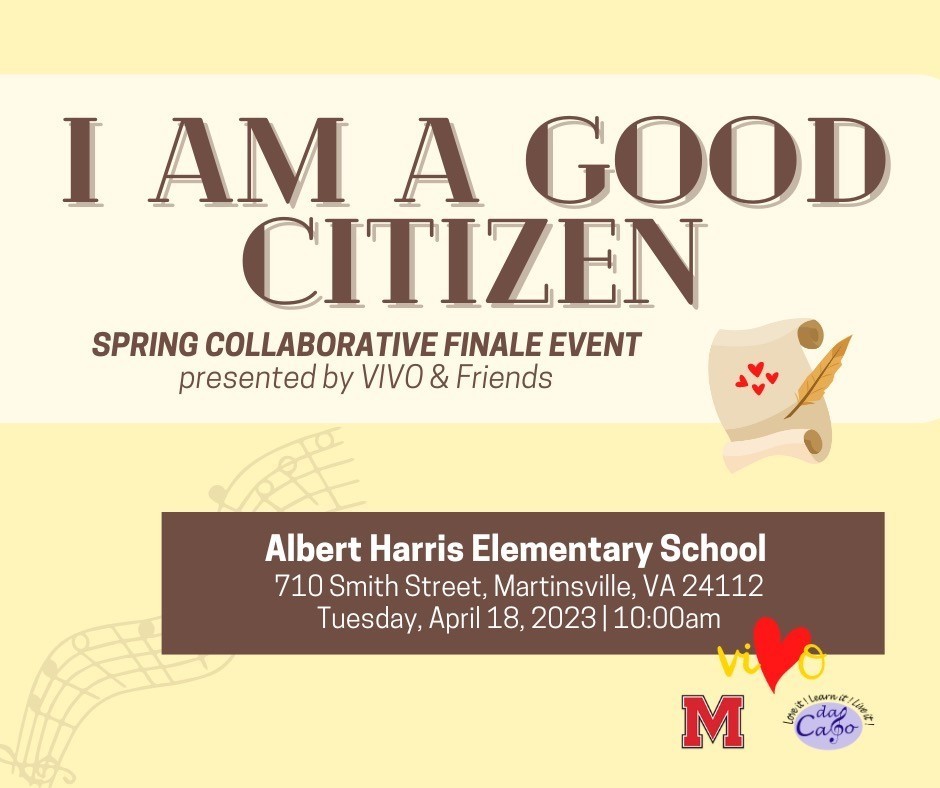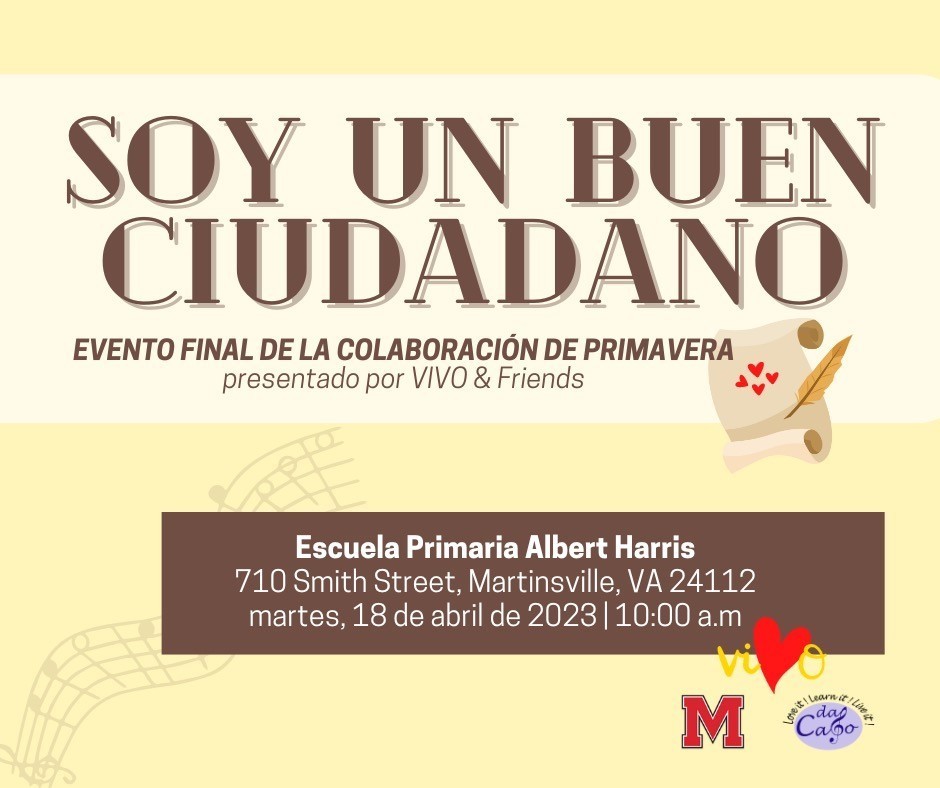 Everyone's favorite swamp-dwelling ogre is taking the MCPS stage in Shrek The Musical, Jr.! Tickets are on sale NOW! The presale price is $8, which will increase to $10 at 3 p.m. on May 5. Don't miss out on the presale prices! Visit our.show/mcpsshrekjr to purchase your tickets today and support our MCPS student cast in what promises to be an amazing spring musical!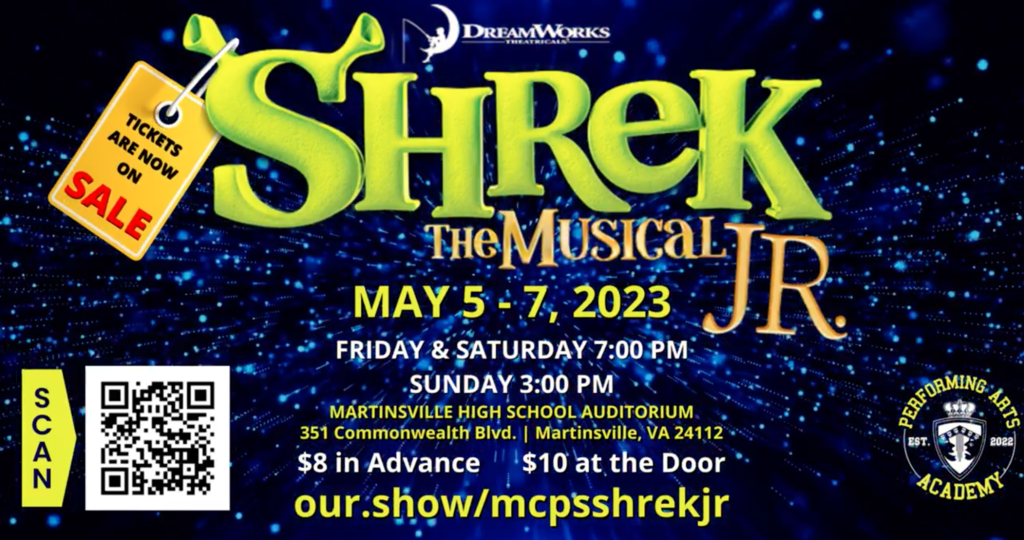 Martinsville City Public Schools will be closed for Spring Break April 3-10. Classes will resume Tuesday, April 11.

Clearview students swinging into the weekend! ☀️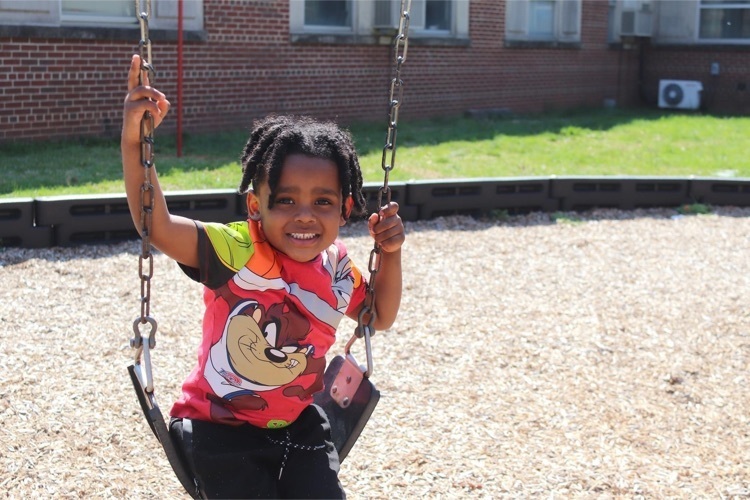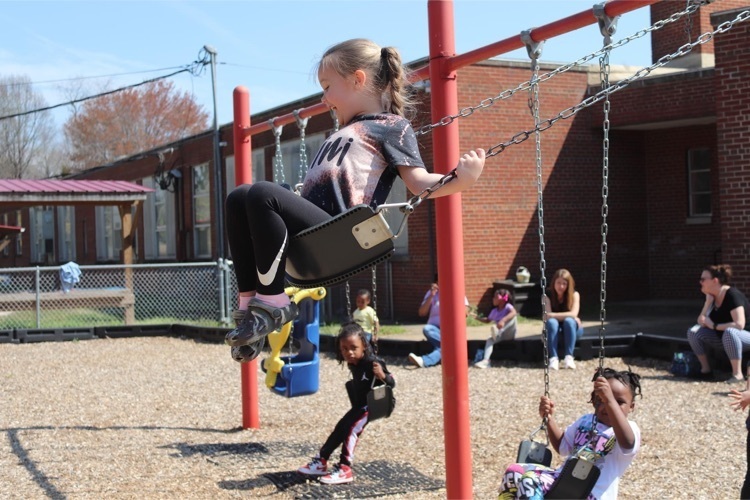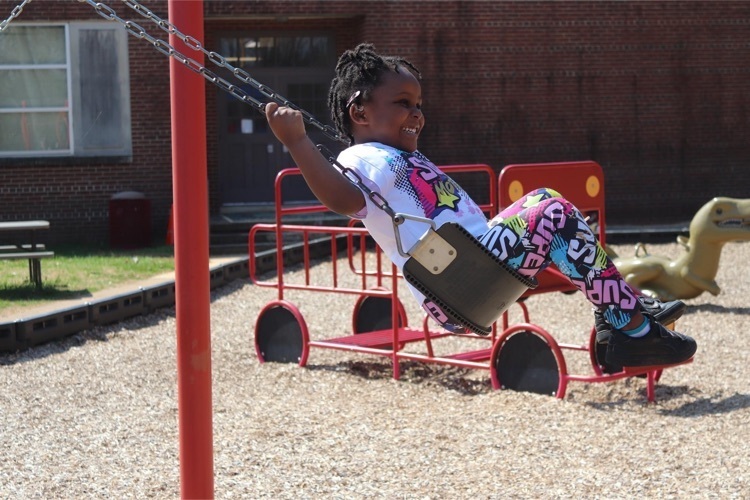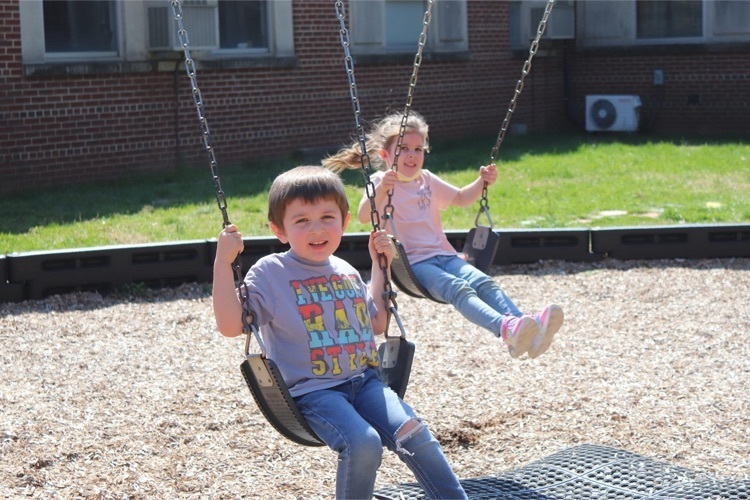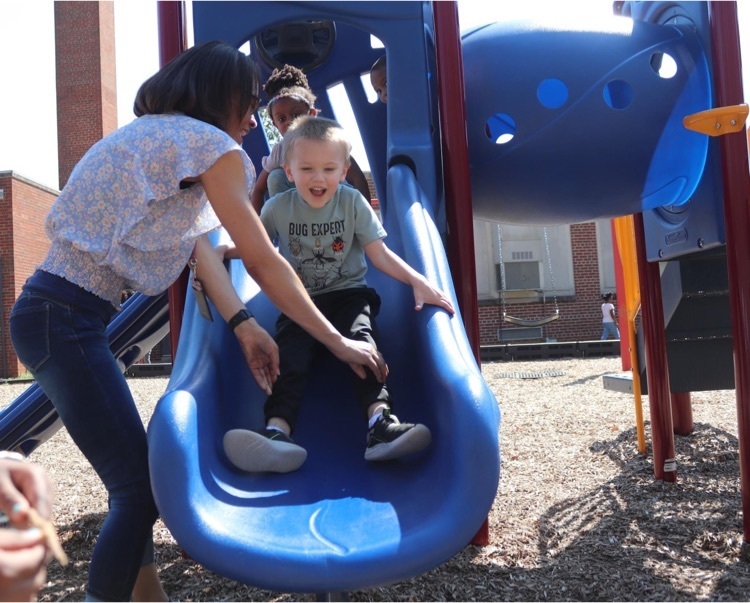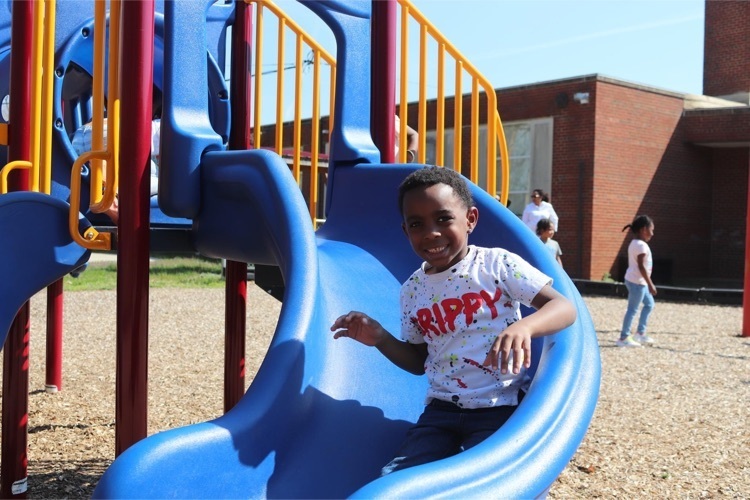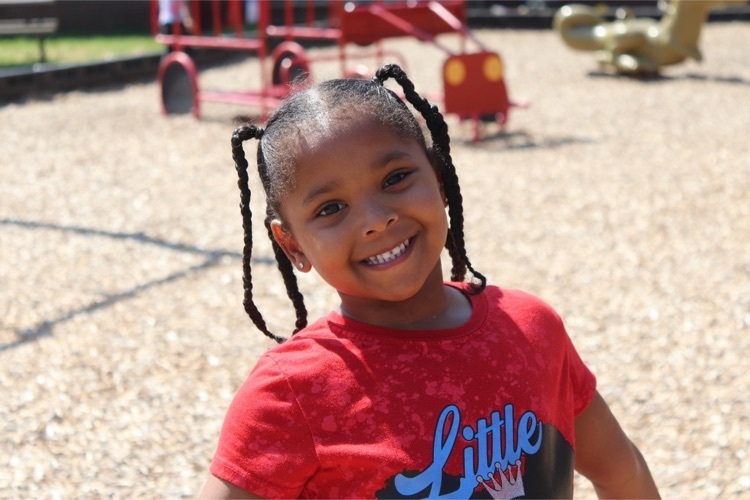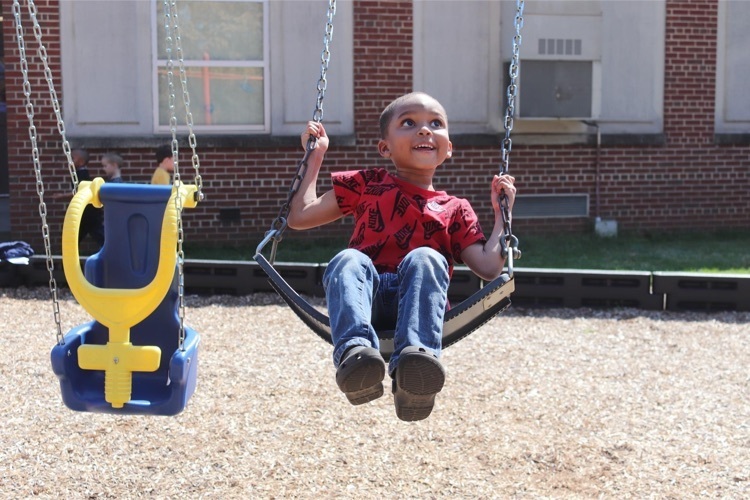 Clearview students participated in a bingo reading challenge during the month of February! 📚 For each bingo, students were able to pick a prize from the Reading Bingo Prize Box. Students were able to complete as many bingos as they wanted during the month. If they filled up one card, they were able to get a new one and start over! The Bingo card included different reading activities, such as reading a book with a specific color cover, reading on your bed, reading in your best monster voice, reading a silly story, and more. There were lots of different ways to read a book! Twenty students completed the challenge by completing at least one bingo on their card. These students were recognized with a certificate, prize bag, and book!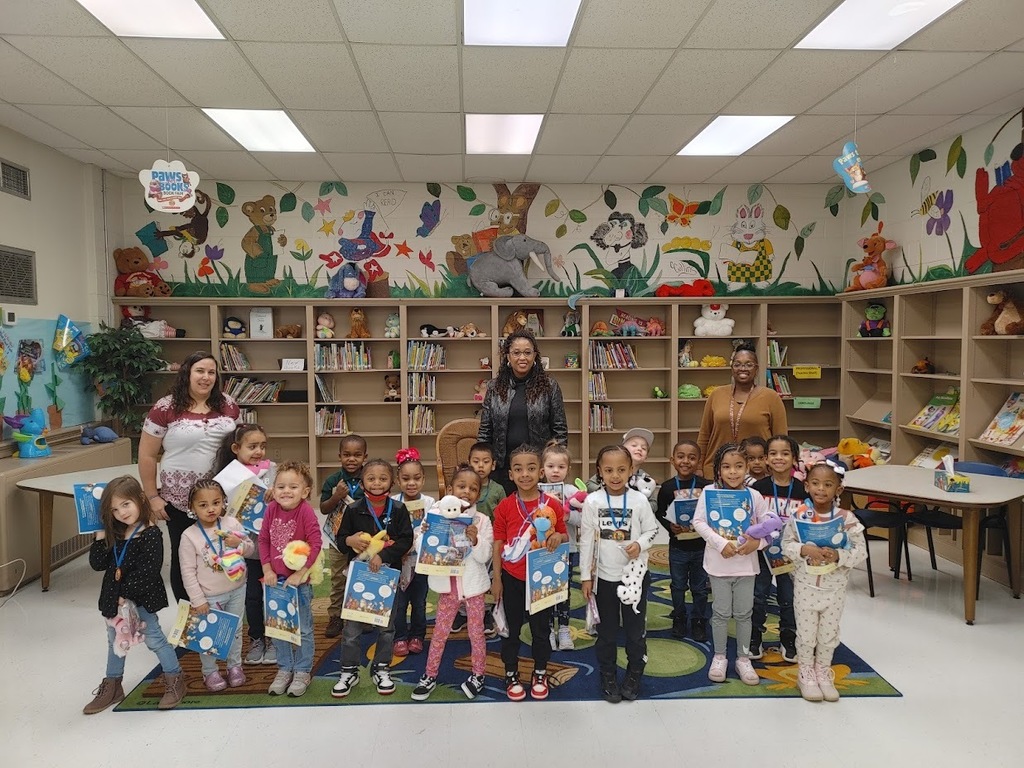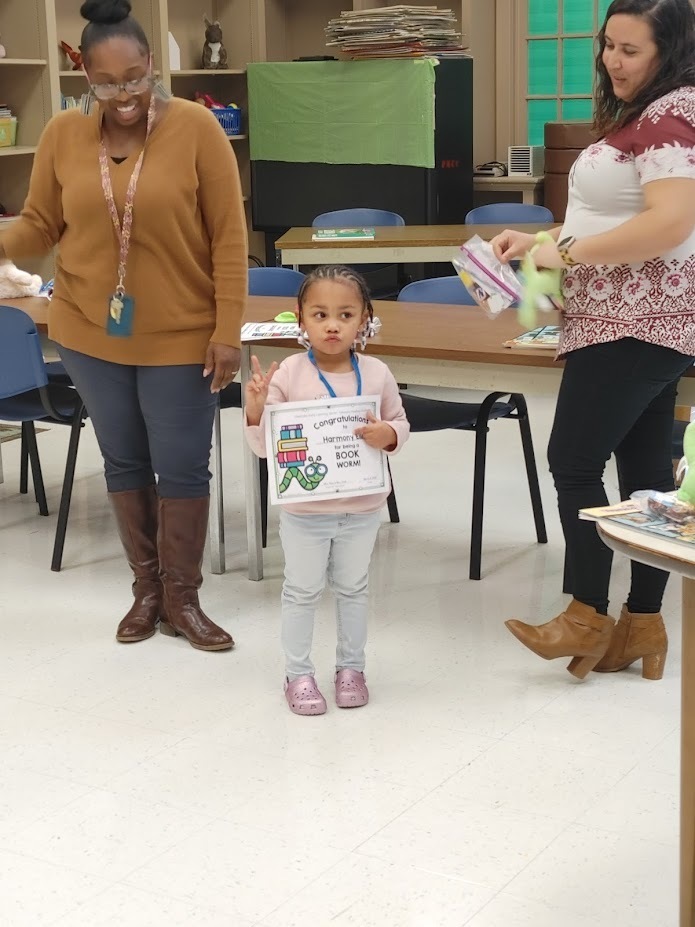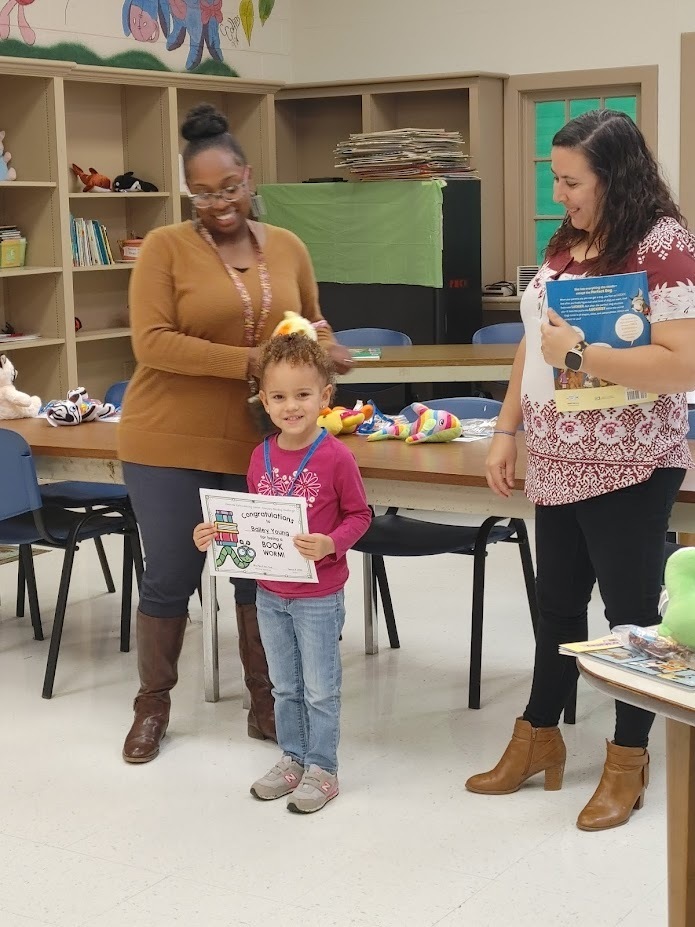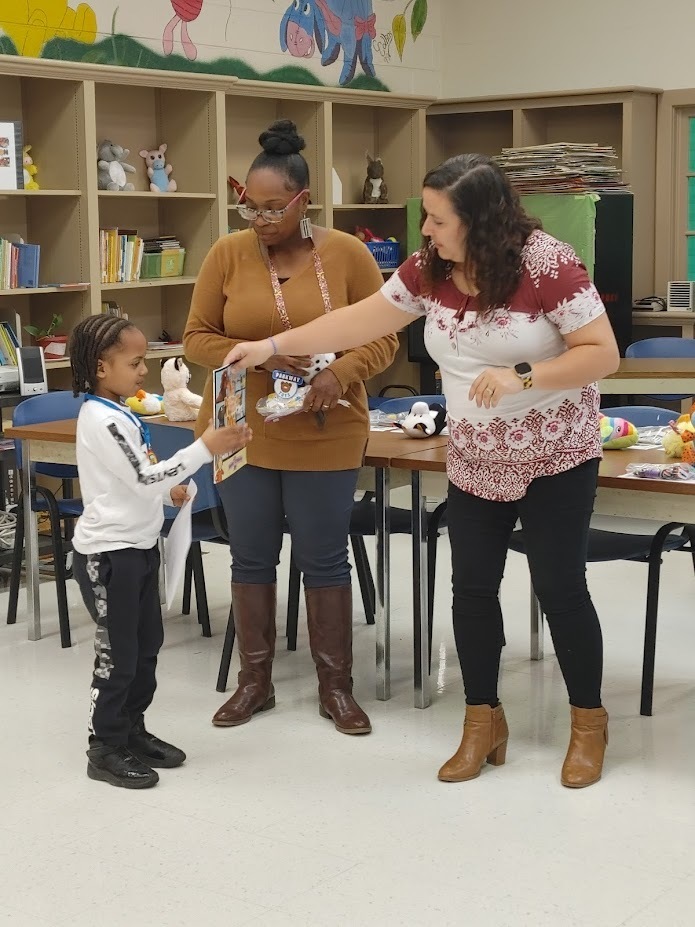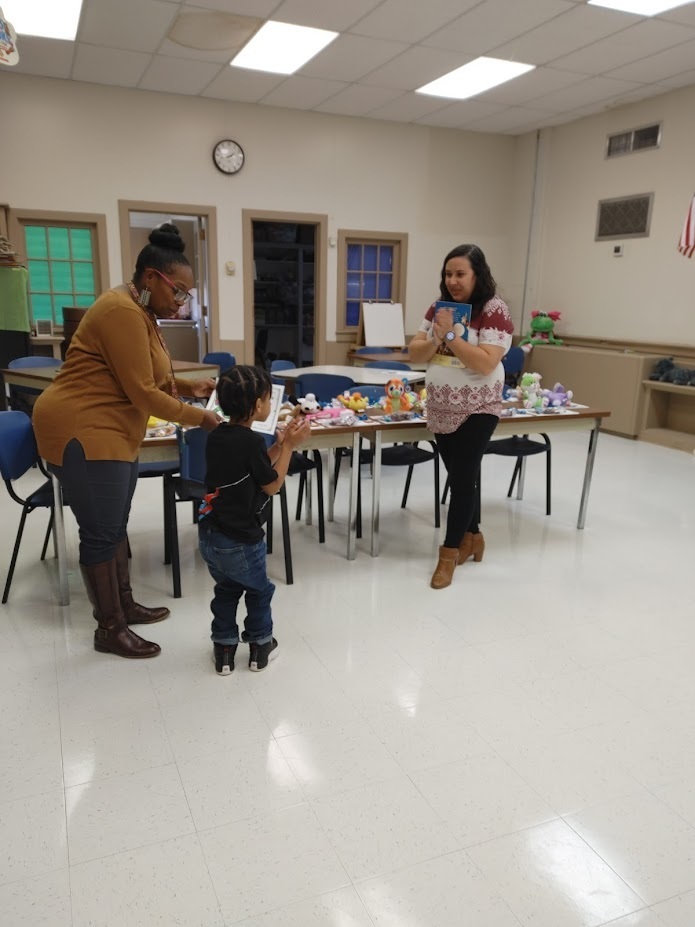 During our celebration of Read Across America Week, the Martinsville Alumnae Chapter of Delta Sigma Theta Sorority, Inc. visited Clearview Early Learning Center for one of our favorite traditions! Students were given the opportunity to browse through a selection of books donated by the Deltas and select one to bring home with them. The organization has been donating books to our youngest learners for more than a decade. Thank you all so much for sharing your love of books with our students and for your continued partnership with MCPS!